Farmers in eastern Kunar are currently facing significant economic challenges due to the lack of cold storage facilities and a proper market for onions.
Despite a good harvest this year, the onion market has been less favorable compared to previous years, resulting in substantial losses for the farmers.
In Kunar, approximately 700 acres of land was dedicated to onion cultivation this year, resulting in a harvest of 1,400 tons.
Quraish, a farmer from the Narang district of Kunar, cultivated onions on his 9-acres of land with high hopes of a good yield.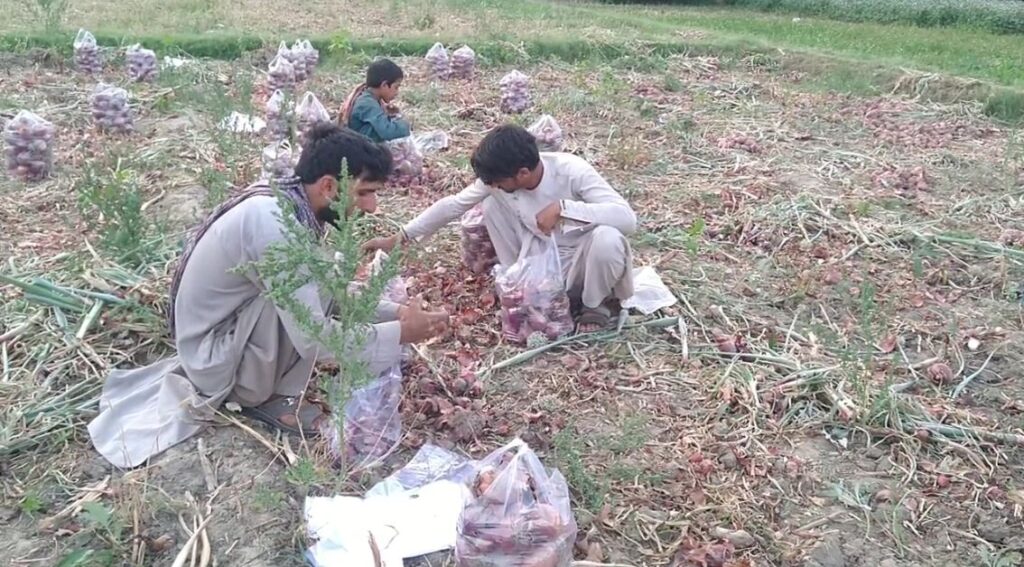 However, his expectations were not met, and he faced considerable disappointment.
"I have 10 acres of land, I cultivated onion on 9 acres and wheat on one acre; I spent 400,000 afghanis on it, expecting that when the onions are harvested, I will make a good profit, but now that the onions are harvested, instead of making a profit, I suffered a 150,000 afghanis loss," Quraishi said.
Like Quraish, many other farmers also faced the same struggles in the province.
Ajmal, another farmer who cultivated onions on 12 acres of land, also experienced a disappointing harvest.
He criticized the Kunar department of agriculture and livestock for their failure to provide modified onion seeds and chemical fertilizers.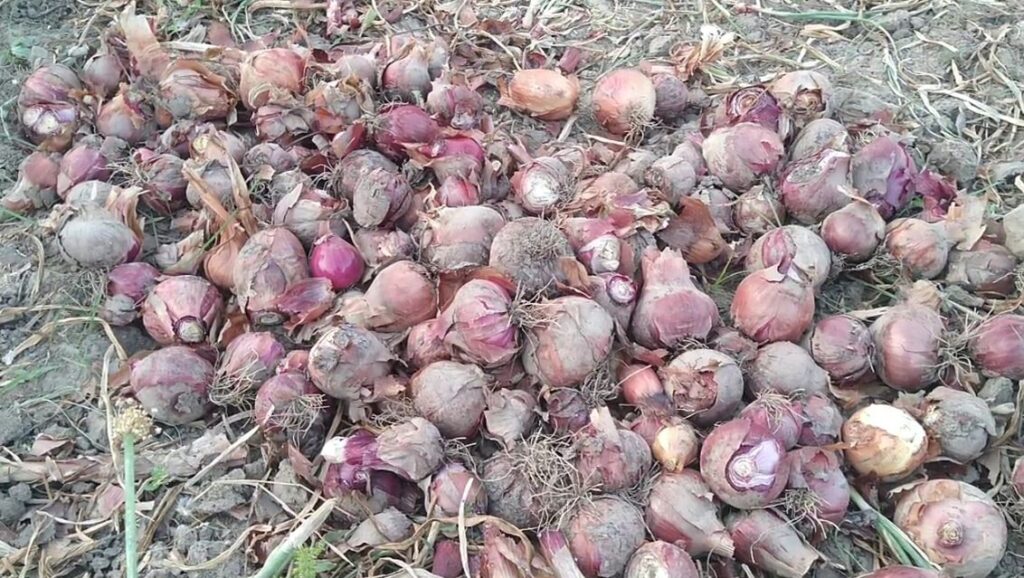 "We have not been provided with any improved seeds or chemicals [fertilizers] by the department of agriculture. Another problem is that there is no proper market for the crops. Another issue is the lack of cold storage. If these storages are increased, we will keep onions and it will not get spoiled quickly," he added.
Even the Taliban officials in the department of agriculture and livestock in Kunar acknowledge the problem, stating that onion cultivation has increased significantly across all districts of the province compared to last year's 300 acres.
"We have been always assisting farmers in Kunar. Now the price of onion has declined due to an increase in onion production. However, we are trying to provide appropriate markets for onion," said Pir Mohammad Agha, head of Taliban's agriculture and livestock provincial directorate.