On Tuesday night the Taliban confirmed to Amu that deputy chief minister Mawlawi Abdul Kabir had been appointed as acting head of the cabinet in the absence of Mullah Mohammad Hassan Akhund, the Taliban's chief minister, who is reportedly ill.
Hassan Akhund has been in Kandahar for the past 40 days and has fallen ill, according to a Taliban spokesman.
Sources say Kabir is counted as having been a close aide to the Taliban founder Mullah Omar. He was reportedly close enough to have face-to-face meetings with the reclusive Omar.
Kabir was appointed to lead the Taliban cabinet by the leader Mullah Hibatullah Akhundzada, who lives in the southern province of Kandahar.
His appointment to the post however strengthens popular opinion that Hibatullah is planning to transfer the political power hub of Kabul to Kandahar.
"Many activities and responsibilities and decisions are done by the emir's office in Kandahar so that Malawi Kabir does not face any issue in caretaking (the cabinet)," Faiz Mohammad Zaland, a university lecturer in Kabul, said.
Kabir is about 60 years old. He is a resident of Paktia province in eastern Afghanistan but was born in Baghlan province in the north of the country and is from the Zadran tribe; the same tribe to which Taliban's interior minister Sirajuddin Haqqani belongs.
Kabir was Taliban's governor for Nangarhar and Logar as well as Taliban's leader for the eastern zone and deputy head of economy for Taliban's chief minister in the first Taliban era in the late 1990s.
But after the fall of the Taliban regime in 2001, Kabir played various roles in Taliban's 20-year war against foreign forces and the former government of Afghanistan – from recruitment to leading the fight and planning Taliban attacks.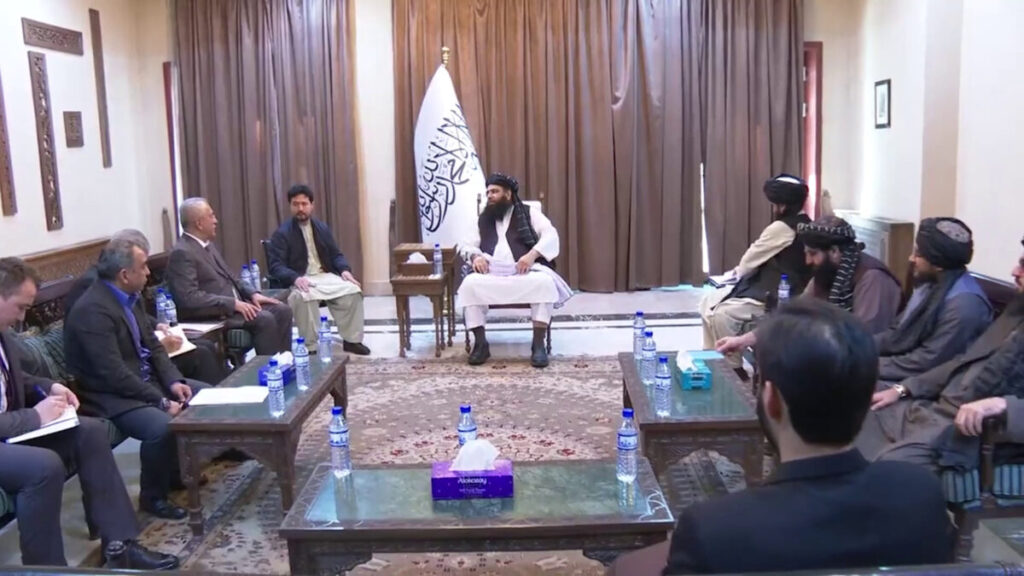 Kabir's name is on the UN Sanctions List among 13 other Taliban leaders – all of whom have a travel ban against them.
Based on UN Sanctions List information, Kabir is accused of being active in "terrorist operations" in eastern Afghanistan, collecting money from drug traffickers.
He was reportedly responsible for the attack on Afghanistan's parliamentarians in northern Baghlan province in November 2007 that killed over 100 people, including former MP and economy minister Sayed Mustafa Kazemi. More that 100 others were wounded in the attack. Most of the victims were schoolchildren.
Kabir was also a member of the Taliban's negotiations team in Doha.
As a member of the negotiating team, he once said: "We want an Islamic government. Afghans also want an Islamic government."
The change in the leadership of the Taliban's cabinet in Kabul comes after remarks by Sirajuddin Haqqani, Taliban's interior minister and leader of the Haqqani network, on monopolization of power, and after the Qatar prime minister's visit to Kandahar earlier this month.