Sources said that at least 17 residents of Balkhab district who were arrested two weeks ago by the Taliban are yet to be released despite efforts by some tribal elders and their fate remains uncertain.
The arrested men were displaced in Mazar-e-Sharif city in Balkh over the fear of being killed by the Taliban or hunger in Balkhab district in the northern Sar-e-Pul province where heavy battles happened between the Taliban and its splintered commander in the first two weeks of July.
Three sources from Balkhab's displaced families in Balkh said the 17 men were arrested 15 days ago from a local hotel in District 4 of Mazar-e-Sharif city.
Clashes erupted between Taliban soldiers and its splintered Hazara commander Mawlawi Mahdi Mujahid in July after he refused to surrender to the Taliban. Mahdi lost areas under his control to the Taliban a few days after the battles started. Soon after that, thousands of families left their homes over the fear of being killed by the Taliban or by hunger, mostly to Balkh and Bamiyan provinces.
Balkhab's displaced families in a recent interview with Amu said they are passing through a tough situation and are struggling with their daily life.
Ahmad, an alias for a Balkhab resident, said the reason behind the arrest of the 17 men is not known yet and that they should be released "because they are innocent."
A displaced resident of Balkhab said those arrested were shopkeepers, drivers, farmers and daily wagers.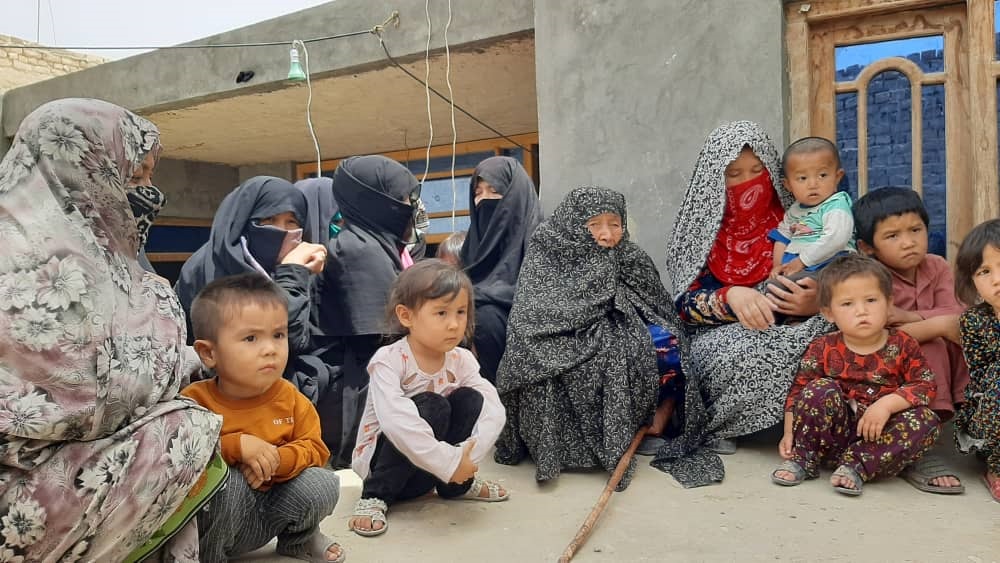 Efforts to release those arrested
Sources said that a number of tribal elders from Balkhab and Balkh have visited the Taliban intelligence office in Mazar-e-Sharif multiple times, but they have been told that the men will be released after an investigation is completed.
"Our elders went to the (Taliban) intelligence directorate many times, but no one paid attention and no one is saying anything on the motive behind their arrest," said a Balkhab resident on the condition not to be named in this report.
Families of some of the arrested men are having a tough life without their caretakers in the city of Mazar-e-Sharif, sources said.
Taliban officials did not comment on the matter, but a source from security agencies of the group said the motive behind the arrest is their links with Mawlawi Mahdi.
But Balkhab residents said the arrested individuals did not play any role in Balkhab fighting; however, some of their relatives were among Mahdi's forces.
"All these individuals were workers, shopkeepers and drivers. Yes, their relatives were part of Mawlawi Mahdi's forces but they did not play any role in Balkhab fighting," said a resident of Balkhab, who wished not to be named.
A source close to Mawlawi Mahdi said in a message to Amu that the arrest of civilians by the Taliban is unjust and that the group should stop arresting civilians and innocent people.
Figures show that at least 27,000 families have been displaced following Balkhab fighting to Balkh and Bamiyan provinces, as well as, to mountainous areas in Balkhab.