As winter descends, the International Rescue Committee (IRC) in Afghanistan voiced serious apprehensions on Friday regarding the well-being of Afghan refugees who have recently returned from Pakistan.
Tens of thousands of Afghans, many with decades-long residence in Pakistan, are being compelled to leave the country, with authorities conducting widespread raids.
On Wednesday (November 8), Pakistan asserted that the mass expulsion of hundreds of thousands of undocumented Afghans was prompted by the Taliban-led administration's alleged reluctance to act against militants using Afghanistan as a base for attacks in Pakistan. A denial of these accusations was issued by Zabihullah Mujahid, a spokesperson for the Taliban administration.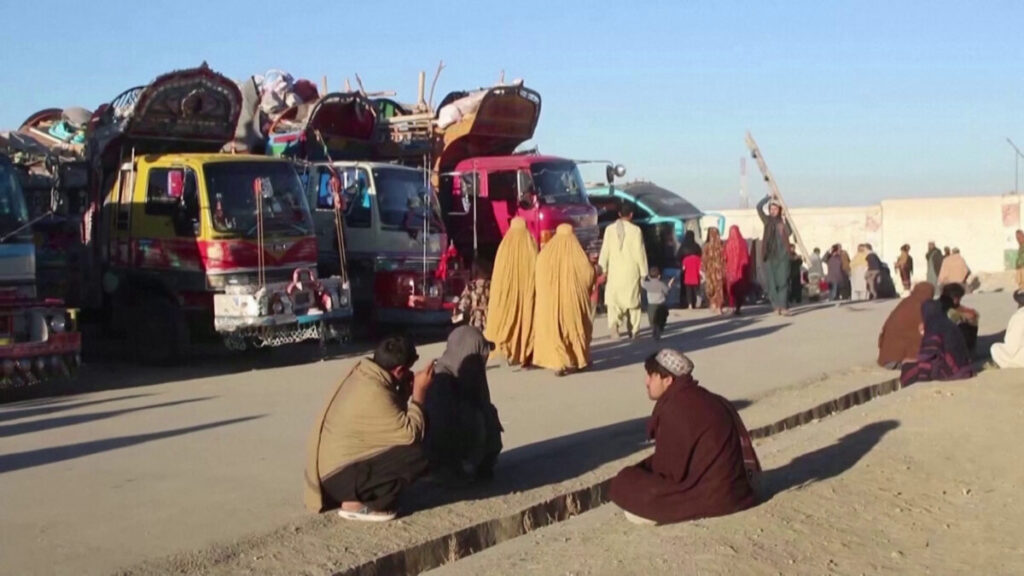 Amidst these circumstances, the IRC is actively engaged in delivering healthcare, psychosocial support, and hygiene services to the increasing number of Afghan returnees at camps in Torkham, Nangarhar.
Nancy Dent, Associate Director, Communications Asia at the International Rescue Committee, expressed grave concerns about the situation, emphasizing the strain on Afghanistan's economy and the potential deterioration of the overall situation in the country. In a Zoom interview from Kabul, she stated, "The country cannot afford to absorb the thousands of families arriving, and it is likely this is going to stretch the economy even further. So the situation for Afghanistan as a whole is also likely to deteriorate."
One Afghan refugee, Agha Lalai, shared his plight, saying, "I have come from the Kuchlak area of Balochistan. I was compelled to sell my household items and two motorcycles. Today, I am going to Afghanistan where I will live wherever my fate takes me. I spent sixteen years in Pakistan, where I worked at a brick kiln."