Khaled Meshaal, the former leader of Hamas and current head of Hamas's diaspora office, has issued a call for protests in the Muslim world in solidarity with the Palestinians and for the people of neighboring nations to join the struggle against Israel.
In a recorded statement sent to Reuters, Meshaal called on supporters to "take to the squares and streets of the Arab and Islamic world on Friday, the Friday of Al Aqsa Flood."
Meshaal emphasized the greater responsibility of governments and people in Jordan, Syria, Lebanon, and Egypt to support the Palestinian cause.
He specifically addressed the tribes, sons, brothers, and sisters of Jordan, highlighting the proximity of the borders and urging them to recognize their role in the situation.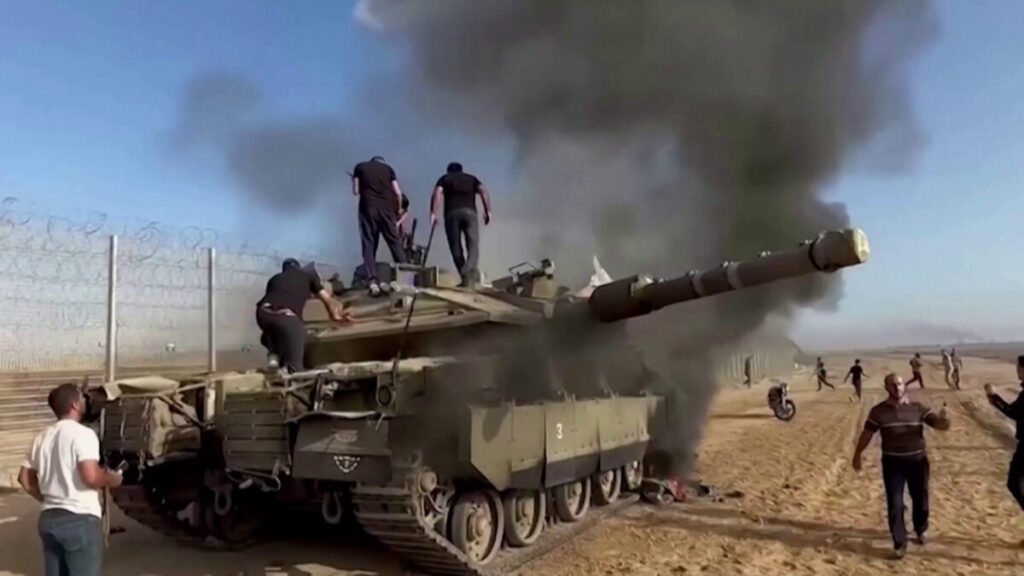 Jordan and Lebanon are home to the largest populations of Palestinian refugees.
This call from Meshaal comes as Israel commits to intensifying its response to an attack by Hamas, including the possibility of a ground offensive. Israeli fighter jets carried out strikes on over 200 targets in Gaza city overnight on Wednesday. According to Gaza's health ministry, the ongoing conflict has resulted in at least 950 casualties and 5,000 injuries in the densely populated coastal enclave.
The situation escalated further when Hamas militants from the Gaza Strip launched an unprecedented attack in parts of southern Israel on Saturday, marking the deadliest Palestinian militant assault in Israel's history.
Meshaal urged scholars who teach jihad and all those involved in teaching and learning to put their theories into practice, stressing that the current circumstances call for immediate action.