An agreement was signed in Islamabad on Tuesday between representatives from Uzbekistan, Pakistan and Afghanistan to connect the three countries through a rail network that is scheduled to be completed by the end of 2027.
Dubbed as the Trans-Afghanistan project, the 760-kilometer railroad is expected to reduce delivery times of cargo between Uzbekistan and Pakistan by about five days and trains could carry up to 15 million tonnes of goods a year by 2030.
Afghanistan's Taliban-run embassy in Islamabad confirmed the development in a tweet and said it was pleased to announce that "on July 18, 2023, a historic protocol for the construction of a railway between Afghanistan, Pakistan & Uzbekistan has been officially signed."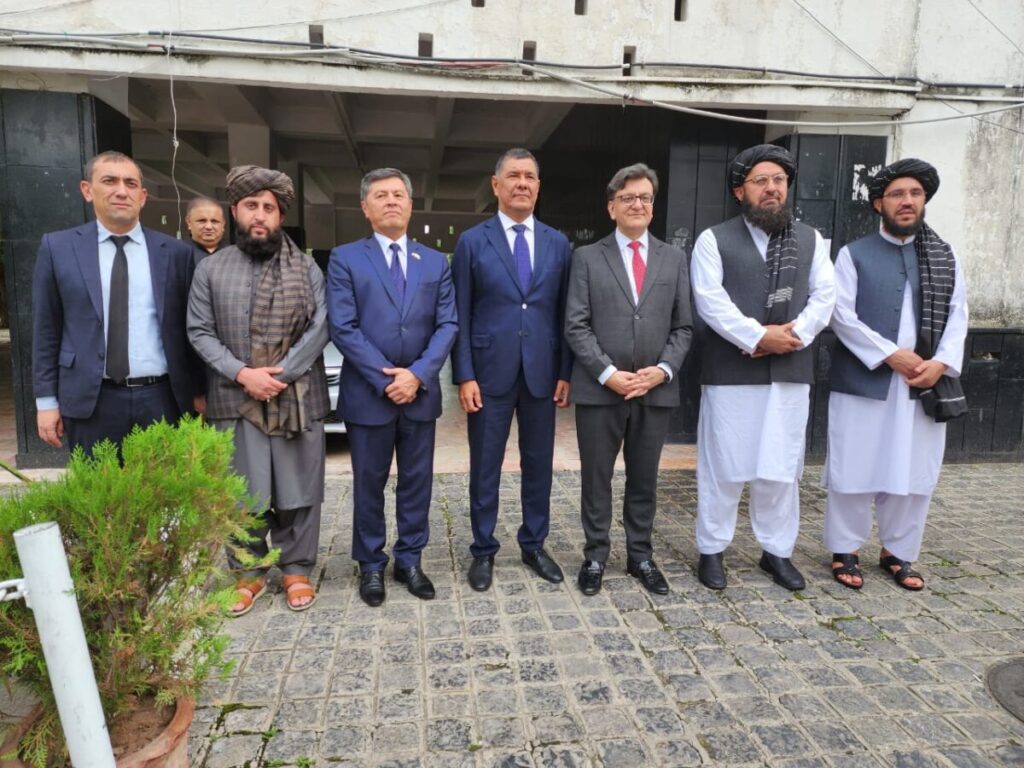 The rail route is expected to pass through Termiz, Uzbekistan; Afghanistan's Mazar-e-Sharif and Logar province; and end in Pakistan via the Kharlachi border crossing in the Kurram district near the Afghanistan border.
Pakistan's Ministry of Railways said in a tweet that a number of high-ranking officials attended the signing ceremony and that the regional line will facilitate both passenger and freight services and play an important role in regional trade and economic development.
The Taliban-run embassy in Afghanistan said: "With the signing of the protocol, we embark on the meticulous phases of planning, resource allocation, and project implementation, reaffirming our joint dedication to establishing robust regional connectivity."