Farmers in the eastern province of Nangarhar said the "illegal export" of Afghanistan's wheat to Pakistan and other neighboring countries should stop as it harms the local markets and leads to an increase in wheat prices during winter.
Farmers said that the wheat "smuggled" to Pakistan is sent back to Afghanistan in winter and is sold at higher prices.
According to farmers, their harvests were damaged this year due to recent rainfall but the yield is still good.
"The wheat is being smuggled to Pakistan, so it should be stopped, it will be difficult for us to return it to Afghans, now it should be stopped," said Nasrullah, a farmer.
"Pakistan, Iran, and other neighboring countries are trying to keep and store wheat, and then they sell a bag to us for 2,500 and 3,000 Afghanis," said Inamullah, a farmer.
"Despite the heavy rains this year, the harvest is good, but we request authorities to provide us support in terms of fertilizers and medicines," said Lal Omar, a farmer.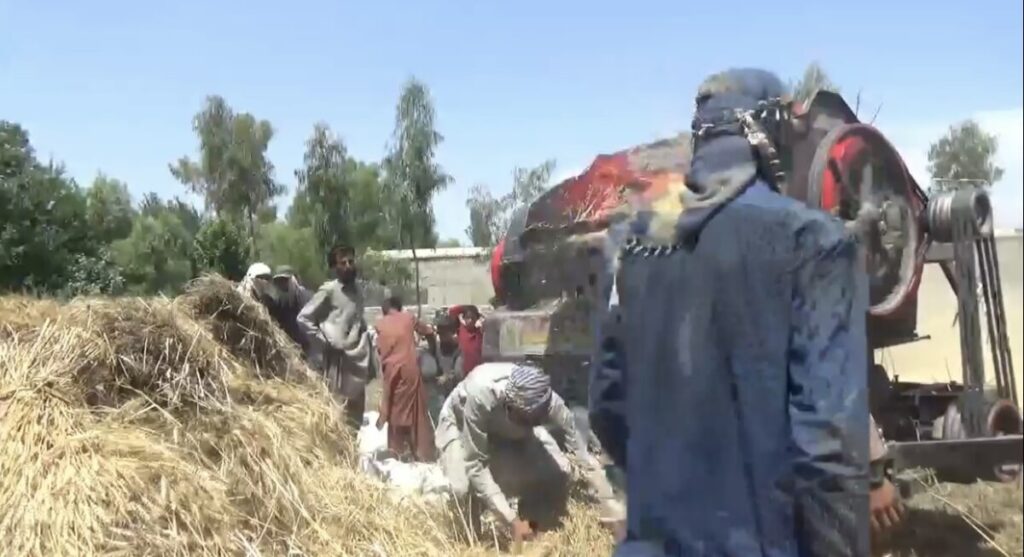 Taliban's head of agriculture directorate in Nangarhar Abdul Sattar Mohammad said that this year wheat has been planted on 6,207 hectares of land in the province and farmers collected 276 tons of wheat last year.
He assured that they have stopped wheat smuggling and will not allow anyone to illegally export wheat or other grains from the country to neighboring countries.
Nangarhar residents said that the Taliban should stop the traders who buy wheat at lower prices in summer and sell it to the people at higher prices in winter.