Bamiyan residents and farmers said that drought has affected crops and dairy products in the province, decreasing households' incomes whose economy is solely dependent on farming.
Bamiyan is famous for potatoes and dairy produced by farmers, but both have been affected in parts of the province, especially in its remote areas.
Shopkeepers in a local market known as Qarghanatu near the Bend-e-Amir national park said the dairy products had reduced this year over drought.
Sima Gul, a vendor, said she sells cream and other dairy products at the market.
She said that she is not satisfied with this year's farming products due to drought and the poor condition of pastures. She said the problem has existed for the past two years.
In a pasture three kilometers away from his home in Saighan district in Bamiyan, Shafiullah, a shepherd, said he usually brings nearly 600 sheep to the pasture which is near the Qarghatu market, but it is dry.
"Because of the lack of grass and water, my cattle are thin and their milk production has decreased," he added,
Abdullah, a farmer in Bamiyan, said his economy is dependent on farming products but the products have reduced by 50% over the past two years due to drought.
Taliban officials at the agriculture department in Bamiyan said efforts are underway to address the issue by supporting farmers.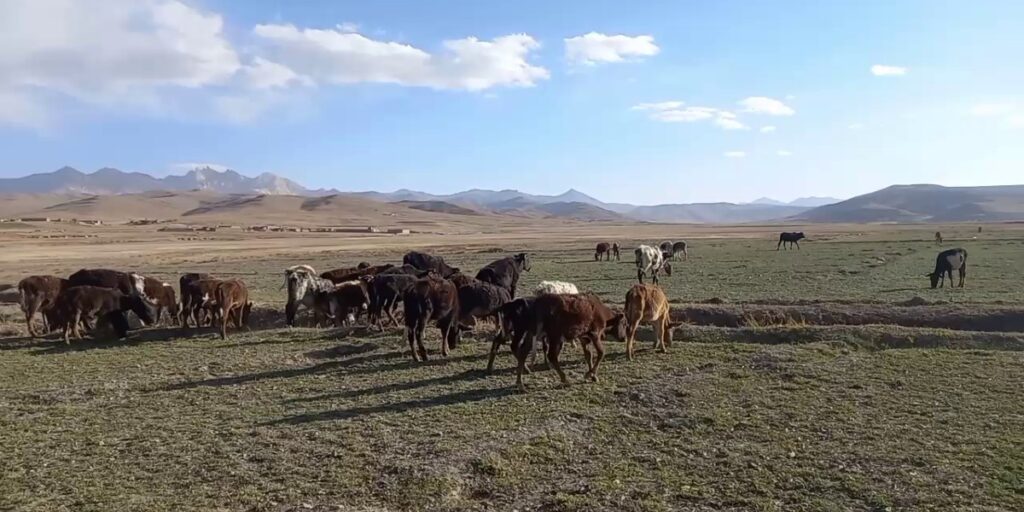 Three million people are affected by drought
A United Nations report on Oct. 5, 2022, says that an estimated three million people are affected by drought in 14 provinces of Afghanistan, including Bamiyan.
The report says the drought-affected people need urgent help with food, nutrition, healthcare and clean water.
Drought conditions have gradually developed in the north, northeast and west of the country because of limited snow and rainfall last winter and spring, the report says.
This has led to severe crop shortfalls – up to 80% in rain-fed wheat crops – in an area that is already chronically food insecure.
The report says that people in the four provinces of Ghor, Daikundi, Bamiyan, and parts of Badakhshan are likely to be particularly affected, given that their next harvest isn't expected until late next year.