Russia dispatched 40 tons of humanitarian aid to Kabul on two planes on Saturday as part of its effort to aid earthquake victims and returning refugees in Afghanistan, Russian Ambassador to Afghanistan Dmitry Zhirnov said.
The aid, coordinated by the Russia-based Afghanistan Trade Center in collaboration with the Russian Ministry of Defense, includes clothing, blankets, and food. Zhirnov highlighted the significance of this assistance, particularly with the approaching winter.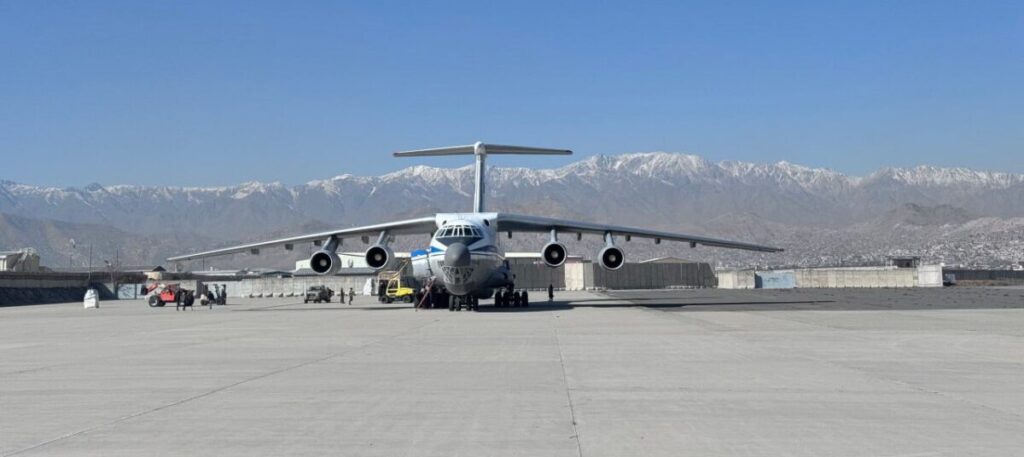 "I know the people of Afghanistan as my friends, and such aid is very important. This humanitarian aid will meet the needs of the Afghan people," Zhirnov stated.
The October 7 earthquakes in the western province of Herat left over 2,000 people dead and wounded thousands of others. The earthquakes also destroyed over 12,000 homes, leaving scores of Herat residents without shelter.
The United Nations High Commissioner for Refugees (UNHCR) has reported that approximately 286,700 Afghan migrants have returned to Afghanistan from Pakistan.