Renowned Indian cricket legend and ICC Global Ambassador, Sachin Tendulkar, made a special visit to Afghanistan's cricket team, sharing his insights and inspiration with the players as they prepare for their critical match against Australia.
On Tuesday, Nov. 7, Afghanistan is set to face Australia in what promises to be a significant cricket showdown, followed by another challenging encounter against South Africa in Ahmedabad on Friday.
Rashid, a member of the Afghanistan team, expressed his excitement at Tendulkar's visit, stating, "It is a special moment for each and everyone. Meeting him on a very special occasion here at Wankhede, I think it's a different feeling. And definitely, it's given lots of positive energy to the guys, to the team. It's a kind of dream for lots of players to meet him."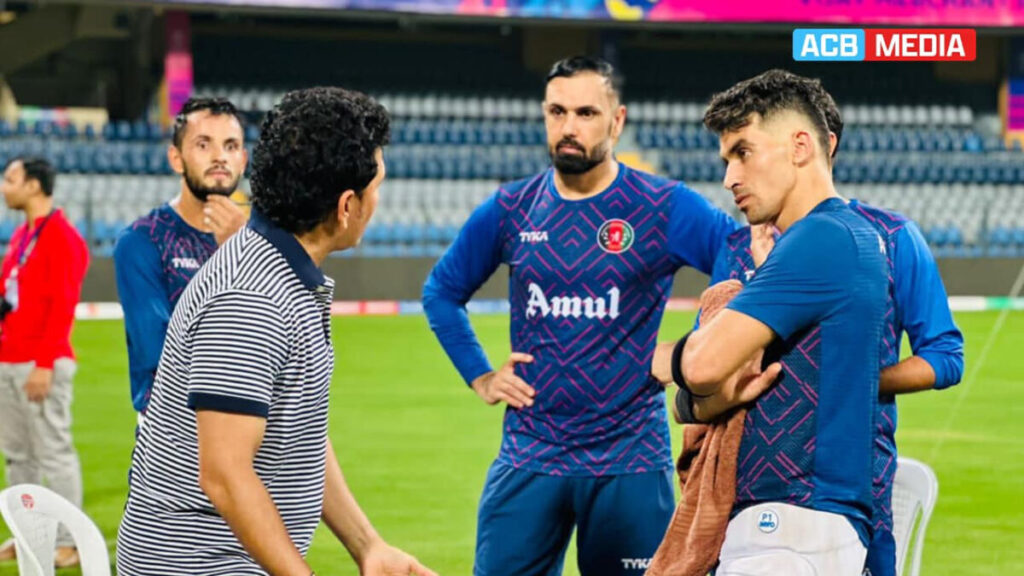 Rashid extended his gratitude to Tendulkar for taking the time to meet the team ahead of their pivotal match against Australia. He acknowledged the legendary cricketer's immense influence on the sport, especially among aspiring cricketers in Afghanistan.
"I just want to say thank you so much for coming here. I know lots of people started their cricket journey watching you, and you are a role model for everyone back home in Afghanistan," Rashid said.
Afghanistan has four victories in this World Cup so far. The national team will face Australia on Tuesday, Nov. 7.