On Wednesday, throngs of primarily Afghan refugees were observed at a border transit camp in Pakistan's Landi Kotal, as they made efforts to return to their homeland, now under Taliban rule, just hours before the expiration of a deadline requiring their departure or facing expulsion.
Pakistani law enforcement personnel were also seen gathering refugees lacking proper legal documentation and transporting them to a transit camp in police vehicles.
Hakimullah, an Afghan refugee at the transit camp, voiced his concerns, saying, "I have come from Rawalpindi, Islamabad. Whatever problems we had there, we have borne them, but now, may God resolve the problems we are facing here. Frankly, we have always had a very good time in Pakistan with our friends and colleagues here. We are carrying very good memories. But we are facing a lot of problems in this camp. There are a lot of Afghans here; we request that our problems be resolved soon."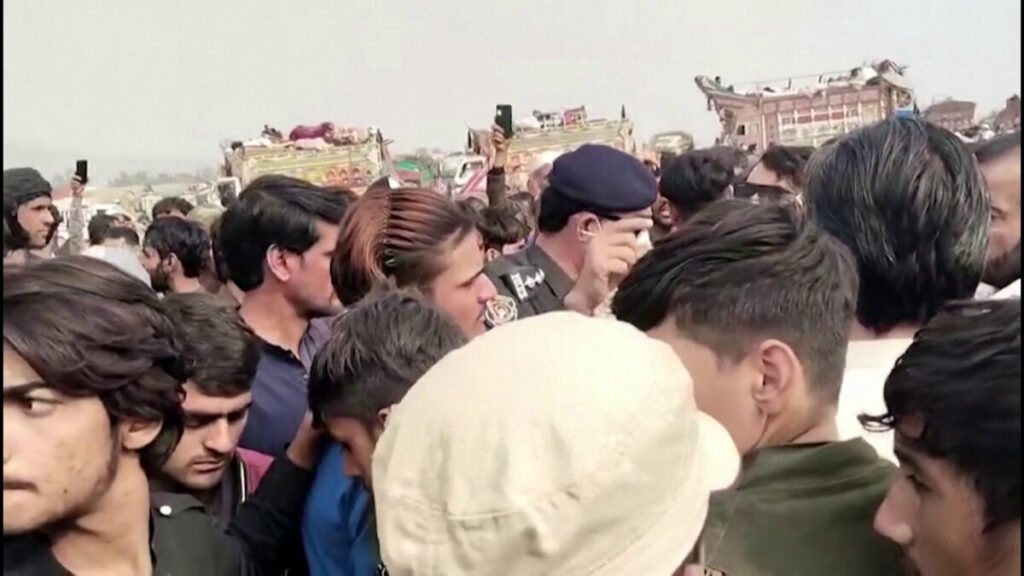 According to a senior official, approximately 104,000 Afghan nationals have exited through the main Torkham border crossing, located near the Landi Kotal region, over the past two weeks.
Pakistan had set a deadline of November 1 for all foreigners without valid documentation to leave the country. This announcement followed a series of suicide bombings and various crimes earlier in the year, which the Pakistani government attributed to Afghans, though without furnishing evidence. Kabul, in response, dismissed these accusations.