Indian villages experienced devastation as a glacial dam broke, resulting in widespread destruction, the loss of at least 14 lives, and significant damage to infrastructure, including bridges and military trucks.
The event was triggered by heavy rains, leading to the overflow of a Himalayan glacial lake in India, according to officials on Thursday, October 5.
Photographs released by India's Defence Ministry depict army trucks buried in mud, underscoring the scale of the disaster. Additionally, footage from the ANI news agency showcases the aftermath, with debris and mud enveloping buildings and roads near the Teesta Low Dam, which sustained considerable damage.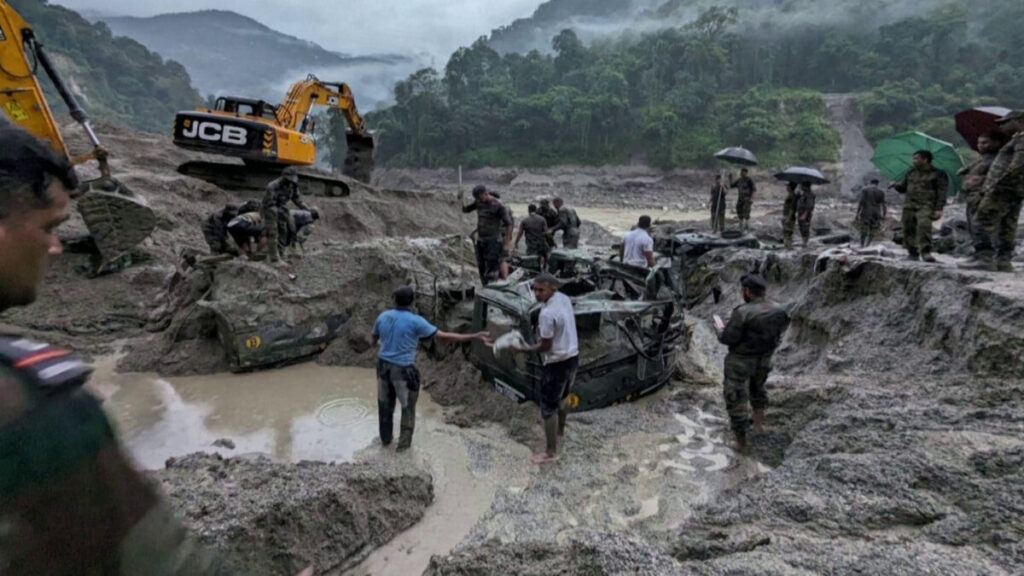 The incident unfolded on Wednesday, October 4, when Lhonak Lake, located in Sikkim state, breached its banks, inundating the Teesta River downstream. Authorities have reported that 102 individuals are currently unaccounted for in the wake of the calamity.
The Indian Meteorological Department has issued warnings of possible landslides and flight disruptions in the coming two days, as more rainfall is anticipated in various parts of Sikkim and neighboring states.