Dozens of women entrepreneurs who own small and medium businesses attended an exhibition that opened in Kabul on Monday.
The women said they want restrictions on them to be removed and facilities for their businesses.
Halima Mohammadi, the only breadwinner for her six-member family and produces handicrafts and jewelry, said they need support from relevant institutions.
"The market is really low. We need market for our products. We need to sell our products. I attended the exhibition to promote my products," she said. "I have invested a lot but  income is really low."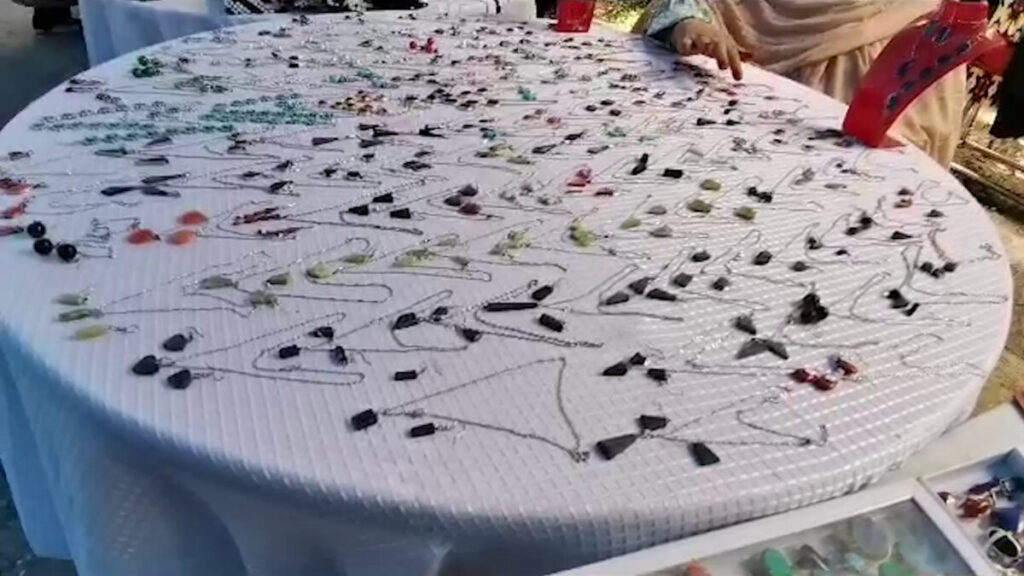 "The market went down after the COVID pandemic and then it was further reduced. I have 12 women workers and we produce pickles and jams," another woman said.
Women's handicrafts, jewelry and food were displayed at the women-only exhibition.
Over the past two years of their rule in Afghanistan, the Taliban has banned women from attending universities, going to parks, working in non-governmental organizations, and restrictions on their outfits.