Forty-nine couples married in a mass wedding ceremony organized by a charity organization in the southern Kandahar province of Afghanistan on Tuesday.
Many of the couples had not been able to marry for years, as they could not afford an elaborate wedding.
But on Tuesday, one groom's 16-year wait ended when he tied the knot with his bride.
Khudai Nazar, 51, said: "It's been almost 16 years since I got engaged, but due to financial problems, I couldn't afford to get married. Now, with the help of Saleb, I achieved the dream of my life."
Sayed Ahmad Saleb, a former member of parliament under the republic government, was the mastermind behind the event that was held in Kandahar city.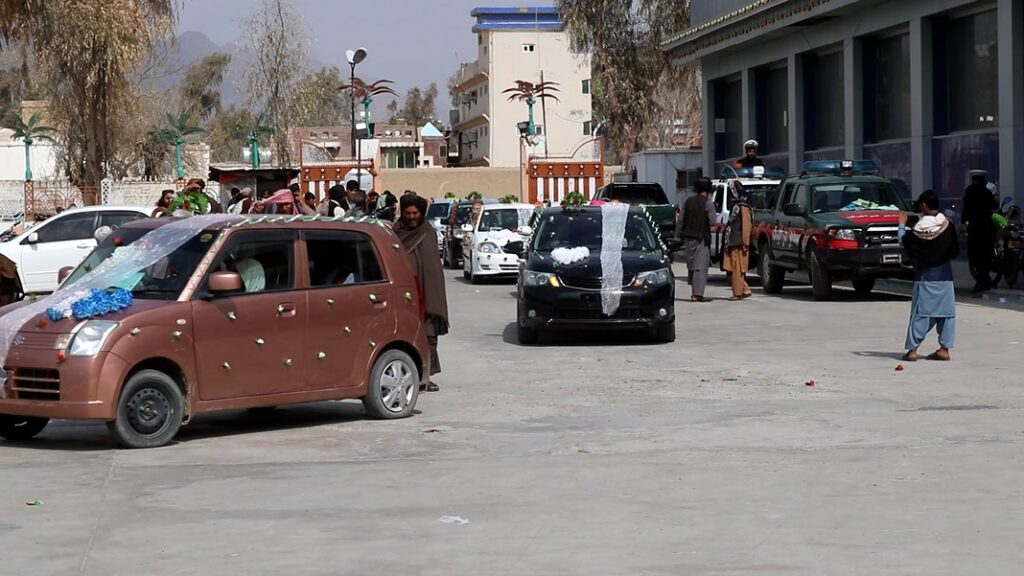 Saleb stated that the purpose of the mass wedding ceremony was to cut down on "lavish expenses" and to reduce the costs of dowries and expensive bridal gifts.
"The purpose of all my efforts is to prevent the culture of high expenses and dowry in the society and to help vulnerable people," Saleb added.
The family members of Tuesday's brides and grooms welcomed the initiative but also called on people across the country to change their ways of holding lavish weddings.
A number of grooms stated that financial problems, inappropriate Afghan culture, and exorbitant costs were the main challenges couples face when wanting to marry.
"Due to financial problems and inappropriate culture, I could not afford to get married. I am very happy that I registered at the respected Saleb's office [and got married]," one groom said.
Saleb Charity Foundation covered the costs of Tuesday's mass wedding and provided each couple with about 200 household items to start their new life.
In addition, the organization has also assisted many other young people – who face financial hardships – to hold wedding ceremonies in a number of other provinces.