US President Joe Biden made an unannounced visit to Kyiv in a sign of the United States' strong support for Ukraine.
During the visit, Biden announced new military aid for Ukraine, showing solidarity with Kyiv just days before the first anniversary of Russia's invasion of Ukraine.
According to Reuters, air raid sirens blared across the Ukrainian capital as Biden visited Kyiv for talks with President Volodymyr Zelenskiy, but there were no reports of Russian missile or air strikes.
Biden said Washington will stand with Ukraine as long as it takes. The United States has been by far the largest supplier of military assistance to help Ukraine repel better-equipped Russian invaders.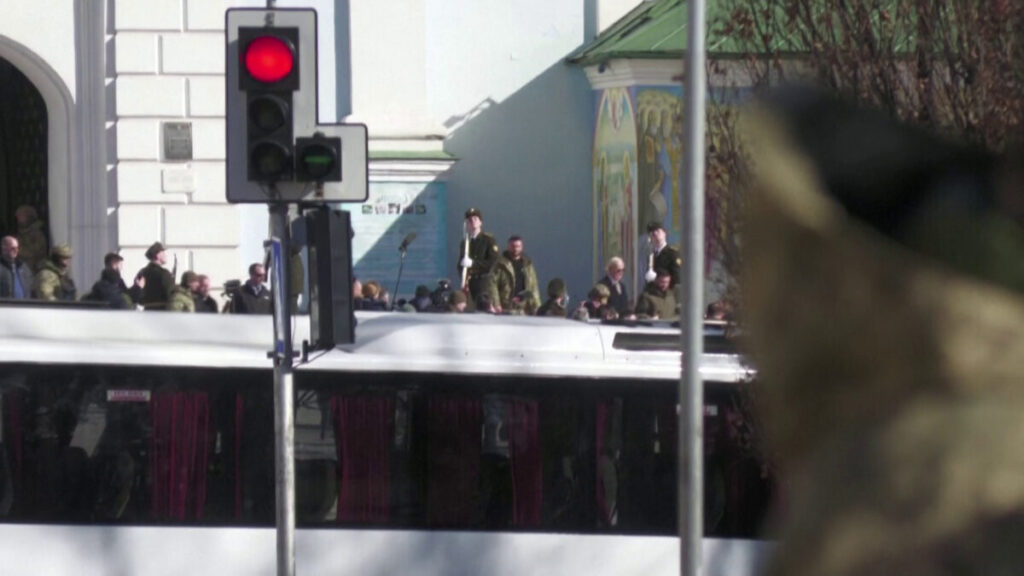 "Your visit is an extremely important sign of support for all Ukrainians," Zelenskiy said as quoted by Reuters.
Biden said Washington will provide Kyiv with a new military aid package worth $500 million that would be announced on Tuesday. He said it would include more ammunition for High Mobility Artillery Rocket Systems.
In a speech, Biden commended Ukraine's courage during the war and noted that he had visited Kyiv six times when he had earlier served as vice president.
"I knew I would be back," he said.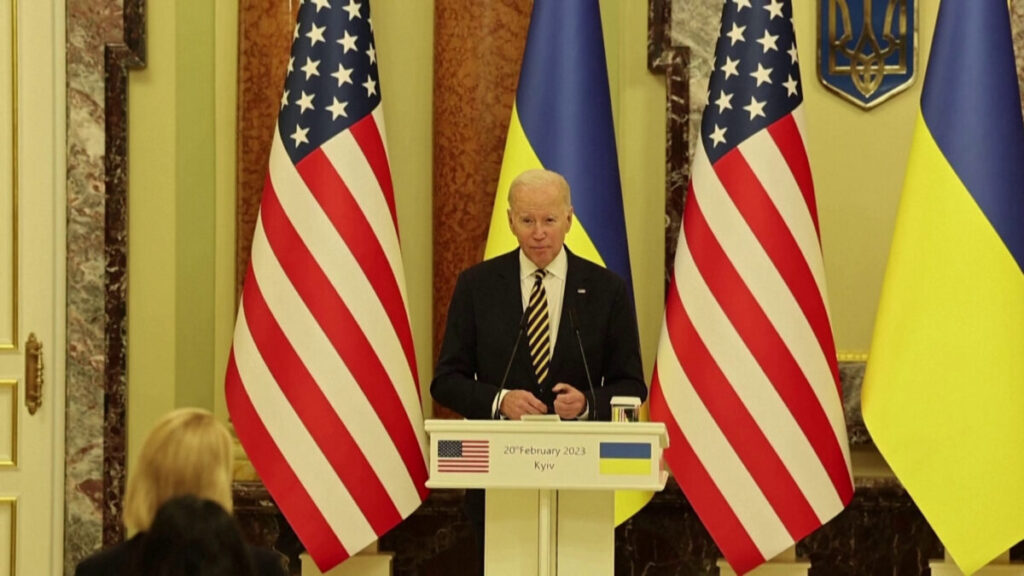 The air raid sirens wailed while Zelenskiy and Biden were inside the St Michael's Golden-Domed Cathedral on a square in central Kyiv where burnt-out Russian tanks have been placed, according to a Reuters report.
Reuters reports that Ukraine is preparing for what it expects to be a major new Russian offensive that some military analysts say is already underway.