Electricity shortages in Afghanistan's southern province of Kandahar have had a severe impact on factories, especially in the Shorandam industrial town where at least 170 factories have been forced to close down in the past few months.
Initially, there had been as many as 300 factories in the industrial town – which produced a wide variety of goods including building materials, food, agricultural machinery, plastic, soap, and paper.  Now, there are only 130 that are still operational.
Factory owners however warn that more will be forced to close if electricity problems are not resolved soon.
Haji Shamsullah, the owner of a newly established shovel factory, said that he invested $1 million in his factory and produces around 5,000 shovels a day.
According to him, his factory is supplied with eight hours of electricity a day, which is not enough. The factory has the capacity to produce 30,000 shovels in 24 hours "if electricity issues were resolved," he said.
"There is a need for investment in the production of shovels. I have established a factory but face an electricity shortage. Obviously, our operations would be reduced if the electricity issues were not resolved," Shamsullah said.
Meanwhile, factory owners of a major dairy processing plant, Milko, have been forced to cut back on production due to the shortage of electricity and other basic materials.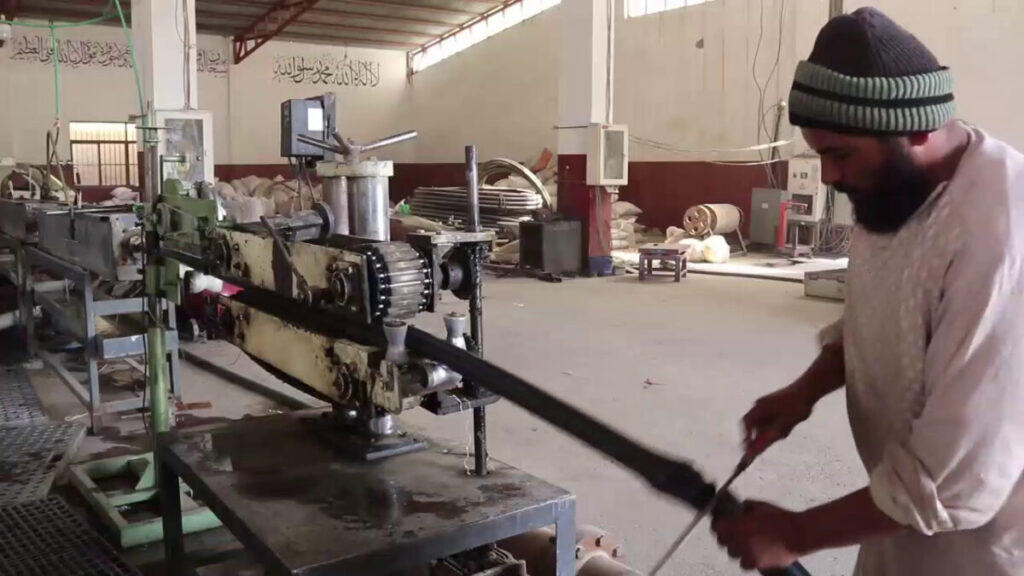 The power shortage meanwhile has not only incurred huge financial losses for factory owners but hundreds of workers have also been let go as factories close.
Abdul Salam, who works for a factory that produces agricultural goods, said: "There must be more investments and the [Taliban] government must give factories stable electricity so that industrial parks continue to operate and workers don't lose their jobs."
A spokesman for the Taliban's electricity department in Kandahar, Ehsanullah Amin, meanwhile attributed the electricity shortage in the south to the low water level of the Kajaki Dam, which produces power for Kandahar and Helmand provinces.
He said the current output allows them to supply electricity for only five to eight hours a day.