Almost a year and a half into the Taliban's rule, the group's secretive leader Mullah Hibatullah Akhundzada continues to remain elusive, surrounding himself with select, ultraconservative loyalists – one of which is Sheikh Habibullah Haqqani.
Mullah Hibatullah has led the Taliban since 2016, is seldom seen in public, and is never photographed, but soon after the fall of the previous government, he reportedly returned from Pakistan and settled in the southern province of Kandahar.
He soon established a 24-member council of religious scholars, all strong loyalists and at the same time appointed Sheikh Habibullah Haqqani, an ultra-conservative religious scholar, as his special representative.
After being appointed to the position, Habibullah Haqqani automatically garnered support from the Taliban's hard-line leadership and was granted authority to make decisions by the group's leader.
Like Mullah Hibatullah, Habibullah Haqqani is also a Kandahari. He was born in Nalgham village in Zherai district in 1975. His primary school education was under the guidance of religious scholars but he later studied at madrassas in Pakistan.
He returned to Kandahar during former president Mohammad Daud's government where he then trained many students in religious studies. He also wrote a number of books on religious subjects.
Aides close to the Taliban leader confirmed that Mullah Hibatullah had himself been a student of Habibullah Haqqani.
Links with Taliban
Habibullah Haqqani had been a friend of Jalaluddin Haqqani, the founder of the Haqqani Network, during the Soviet occupation of Afghanistan. He was also a key figure in circles close to the Taliban's founder and former leader Mullah Omar and his successor Mullah Mohammad Mansoor; and he played an active role as an advisor over the years to Mullah Hibatullah. Sources close to him say he enjoys an elevated status within the leadership ranks as he also played a key role in the formation of the group.
Habibullah Haqqani has also reportedly called for the full implementation of all Sharia laws – along with other Taliban leaders; and he is known to stand in for Mullah Hibatullah at many important meetings.
"A number of external and internal enemies are carrying out propaganda against the Islamic Emirate, but the Taliban needs to ensure unity and goodwill among themselves to keep the system stable," Habibullah Haqqani was reported to have said at one recent Taliban meeting.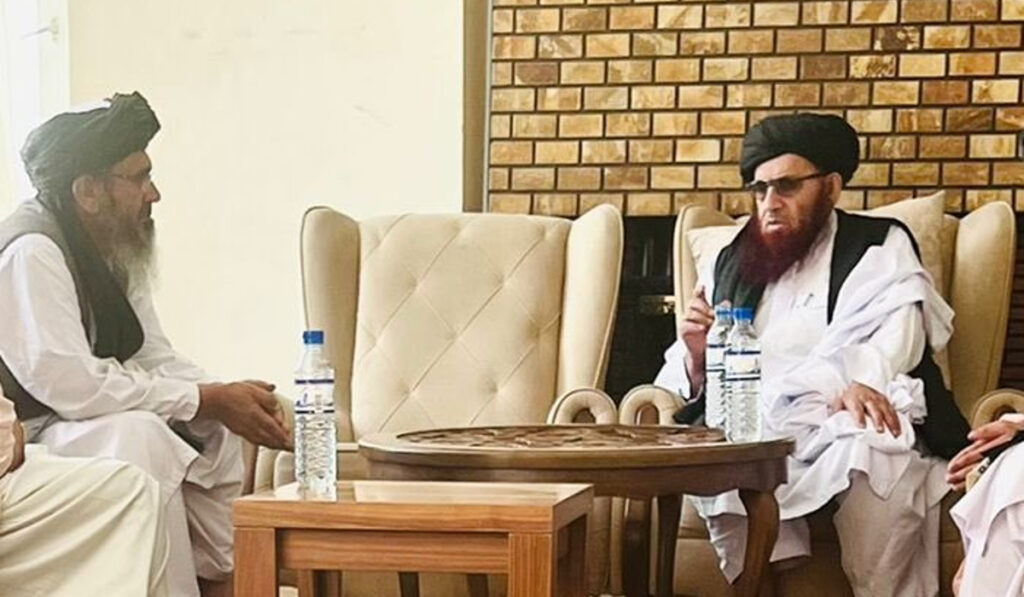 According to sources, he meets with Mullah Hibatullah once or twice a week at the former provincial council compound in Kandahar and in July 2022, he led an assembly of Taliban religious scholars in Kabul.
According to the Institute for the Study of War and the Critical Threats Project it was this gathering that Mullah Hibatullah leveraged to consolidate power and advance efforts to implement a hardline governance program.
More than 3,500 people from across Afghanistan were brought together for an "Assembly of Ulema" and the attendees were primarily religious leaders affiliated with the Taliban.
Each district sent two religious scholars and one tribal elder as representatives and each province sent two elders, a religious scholar from the provincial capital, and five representatives from the provincial Ulema Council.
Critics said at the time Mullah Hibatullah used the Ulema gathering to assert his authority over the Taliban and receive pledges of obedience from religious leaders across Afghanistan. In fact, Habibullah Haqqani stood by this and used his opening remarks to emphasize total obedience to the Taliban leadership.