Hundreds of people held a meeting in Kunar province in Afghanistan on Saturday to discuss the need for schools and universities to be reopened for women. 
Afghan tribal elders, religious scholars, young people, and civil society activists gathered in Asadabad, the capital of Kunar, on Saturday to raise their voices over the importance of education for women and to call on the Taliban to reopen educational institutions for women and girls.
The participants stated that the development of a country depends on the education of women and that an educated woman would raise an educated generation.
They added that both men and women have the right to education. They also said that it can not only be men working to rebuild the country, they said "if women also give a hand, then the existing obstacles and problems will be eliminated."
Sharafat Sharafzoy, a tribal elder who was in attendance, said that prohibiting girls from getting an education in Afghanistan was "a shocking move" and the act has also alarmed the people of Afghanistan and the international community.
He added that men and women need to get educated in order to build a "self-sufficient" Afghanistan.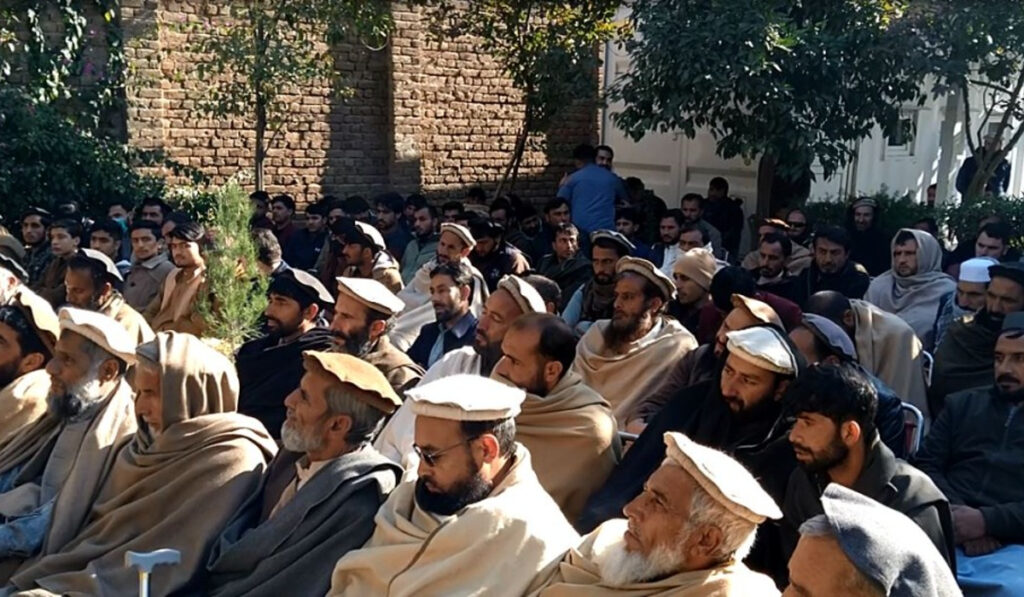 Mawlawi Fazl Mallah, a religious scholar, also raised his voice about the importance of education for women, stating that gaining education and knowledge is an obligation in light of Islamic teachings.
He called on the Taliban to allow girls and women to get an education, stating that the closure of schools for girls is not the solution and that the caretaker government of the Taliban must create a framework within which girls and boys can continue their education.
Mallah stressed that the people of Afghanistan need education and knowledge more than any other country because "they have suffered from decades of wars. They hope to learn and get out of the current situation [in Afghanistan]."
The Taliban last month banned women in Afghanistan from higher education which provoked worldwide condemnation. The Taliban's acting foreign minister Amir Khan Muttaqi this week blamed the international community's sanctions for the Taliban's restrictions on Afghan women.
Muttaqi told a UN delegation led by Deputy UN Secretary-General Amina Mohammed that the international community has done nothing in return for the Taliban to change its policies toward women."As a foreign minister, I have the responsibility to convince you, my government, and the nation. Now you tell me, what has the international community done with which I could convince my leaders and my people? Sanctions have been imposed on Afghanistan," Muttaqi said.