The 8th National Saffron Festival commenced in Herat province on Thursday, marking an initiative to enhance the market for Afghanistan's saffron and secure a more prominent position in global markets.
Local saffron processing companies, farmers, and exporters gathered at the exhibition to showcase their products.
According to the Saffron Farmers Union in Herat, saffron yields have surged by 50% this year compared to the previous year. Union Head Bashir Ahmad Rashidi expressed optimism, anticipating a harvest of 30 tons of saffron this year.
However, saffron producers and sellers noted challenges this year due to cold weather and drought, resulting in a smaller harvest compared to previous years and obstacles in the saffron export process.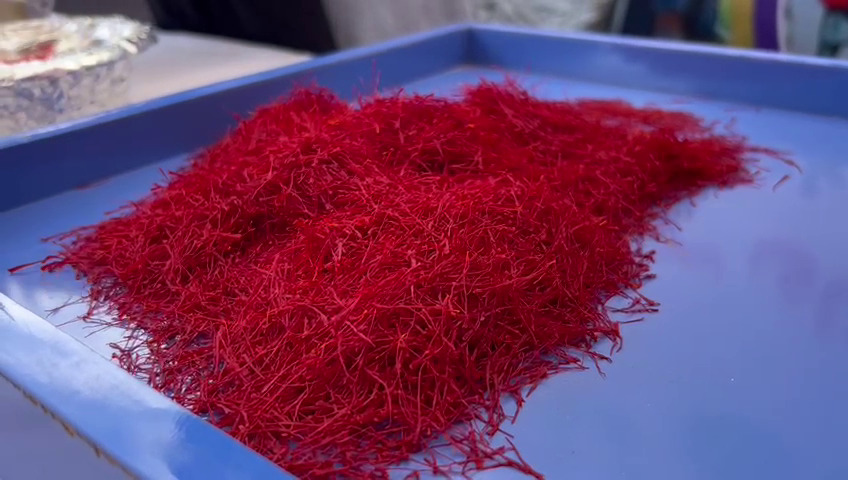 Officials from the Herat Chamber of Commerce and Investment reported a 30% increase in saffron exports. In just one week, 21,864 kilograms of saffron, valued at $21.5 million, were exported.
Local Taliban officials in the Department of Agriculture stated that saffron cultivation covers over 8,000 hectares of land in Herat province, with more than 20,000 farmers actively engaged in the fields.
Pir Mohammad Halimi, head of Taliban agriculture in Herat, emphasized the significance of saffron, referring to it as "red gold" and one of Afghanistan's crucial products.
Herat, situated in the western region of the country, takes the lead in saffron cultivation and production, attributed to its favorable climate.
The saffron produced in this province has earned global recognition. The cultivation of Herat saffron is primarily concentrated in districts such as Pashtun Zarghun, Ghorian, Zindajan, Injil, Kahesan, and Guzereh.