Amid the enduring challenges brought on by years of drought in the northern province of Jawzjan, resourceful farmers are taking innovative measures to ensure their livelihoods. Many of these farmers have turned to cotton cultivation, paired with the utilization of solar energy, as a promising solution.
Haji Mohammad, a dedicated farmer in Jawzjan who supports a family of 10, has been actively involved in cotton cultivation. Last year, he successfully cultivated six hectares of land with cotton, and he holds hope that the integration of solar energy will lead to increased yields.
However, he voiced concerns about the lack of protection for their farms, hindering them from realizing the full potential of their efforts. Mohammad stressed, "We cannot get the expected benefit due to the lack of protection for our farms."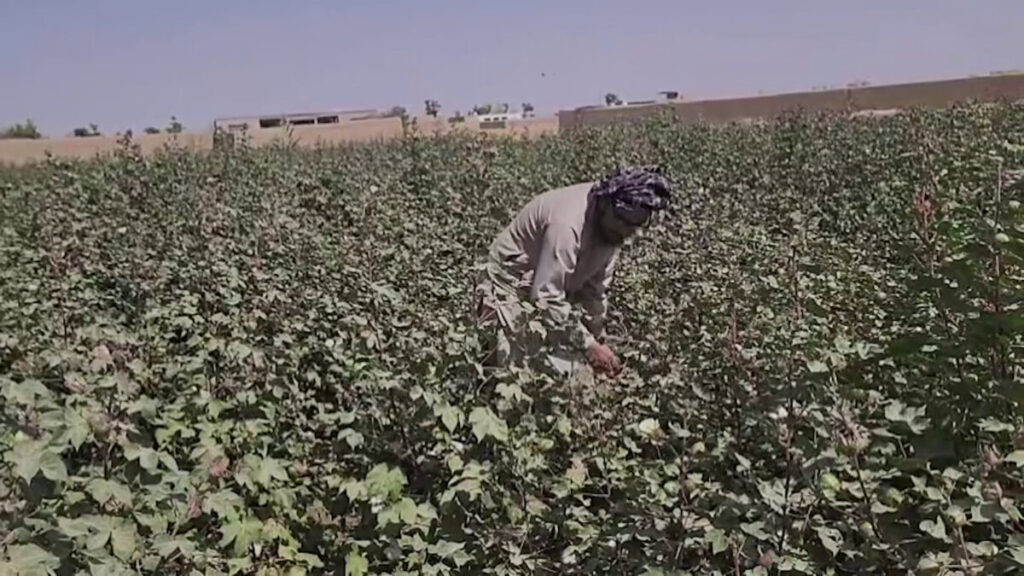 These enterprising farmers are also seeking external support, with aspirations to expand their reach to international markets. Their plea for support echoes the potential for economic growth in the region.
Local residents in Jawzjan have joined the chorus, calling upon aid organizations to aid in bolstering the local farming endeavors. Murtaza, a resident of Jawzjan, emphasized, "Cotton harvest has increased in Jawzjan, but farmers need support to access markets for their products."
Anisa Haidari, another resident of Jawzjan, noted, "Jawzjan farmers are expected to achieve higher yields this year by harnessing the power of solar energy, but they require assistance to realize this potential."
The utilization of solar energy holds particular significance for these farmers as local government statistics reveal a grim reality — a staggering 70 percent of crops in Jawzjan have succumbed to the harsh impact of recent drought conditions. This innovative approach not only offers hope for these farmers but also serves as a beacon of resilience in the face of adversity.