In a moving display of determination, recent graduates from an English language educational center in Zabul are advocating for the restoration of girls' access to education in the country.
For over two years, girls in grades 7-12 have been unable to attend school, as the Taliban imposed a ban on their education.
"We request that the youths be provided with jobs. We have 80 talented students. Job opportunities should be made available to us," Mohibullah, a resident of Zabul, stated.
Dost Mohammad, another resident, called on the Taliban to back the education sector in Afghanistan, highlighting the importance of education for the nation's future.
Anwarul Haq Hemat, the head of the academy, revealed that female students have been unable to attend classes due to the Taliban's ban, despite there being permission for their education.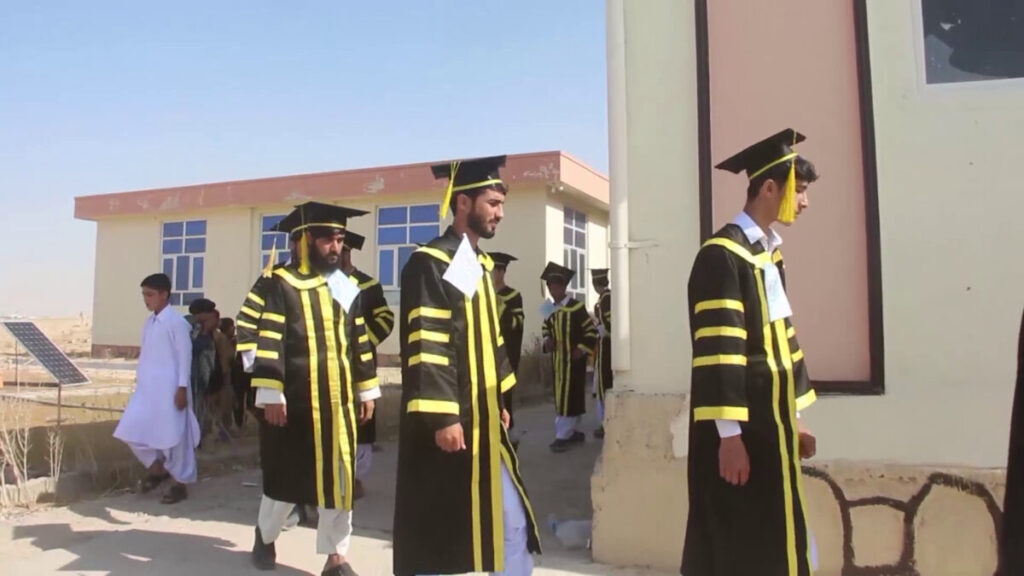 In Zabul, there are ten higher education centers, but female students remain unable to access any of them.
The plea for equal educational opportunities resounds strongly among the graduates of Zabul, echoing the broader call for inclusive education and the support of Afghanistan's youth.
The deputy governor of Zabul, Mohibullah Hamas, emphasized that education is a fundamental right for both men and women, rooted in the principles of Islam.
Several Taliban officials have expressed opposition to the ban on female education, asserting it to be a temporary measure. However, no significant progress has been made in lifting the restrictions. Graduates also voiced concerns about the lack of job opportunities for the youth in the country, urging support for the education sector.