Afghanistan's National Cricket Team, banking on a stunning display of cricketing display, created history by defeating England, the defending champions, in a thrilling encounter at the ICC Men's Cricket World Cup 2023.
Afghanistan won the toss and chose to bat first. Their innings was characterized by strong performances from the AfghanAtalan batters. Rahmanullah Gurbaz led the charge with an impressive 80 runs, while Ikram Ali Khil added a valuable 57. Contributions from Ibrahim Zadran and Mujeeb Ur Rahman, who both scored 28, and Rashid Khan, who chipped in with 23, bolstered Afghanistan's innings as they posted a formidable total of 284/10 in 49.5 overs.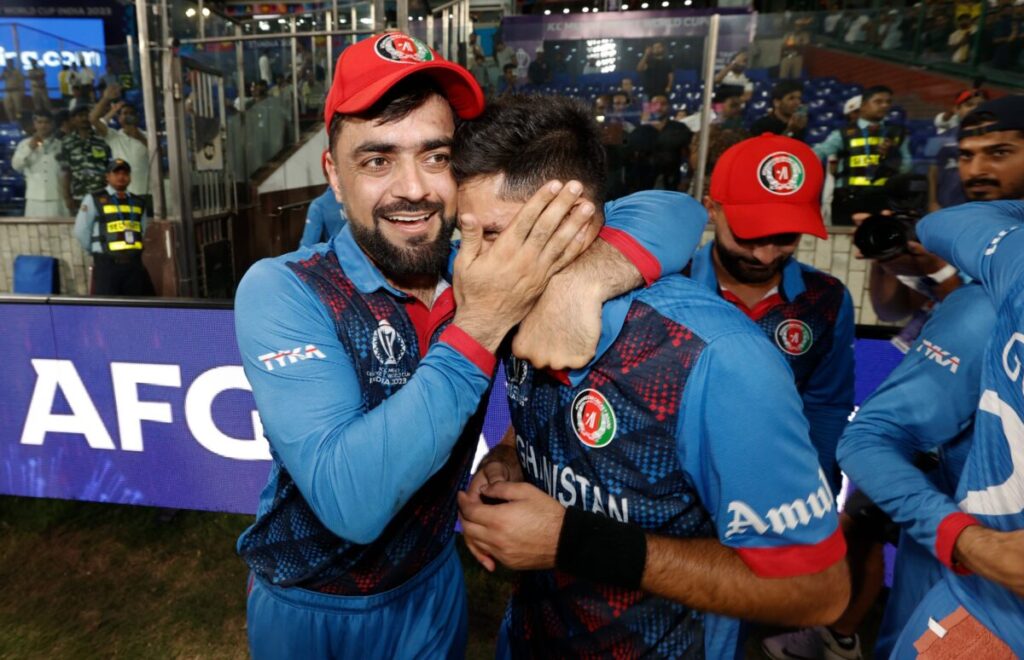 Afghanistan's bowlers then showcased their skill and determination in the second inning. Rashid Khan, Mujeeb Ur Rahman, Mohammad Nabi, Naveen Ul Haq, and Fazal Haq combined their efforts to create a daunting bowling attack. Rashid Khan (3/37) and Mujeeb Ur Rahman (3/51) emerged as the leading wicket-takers, while Mohammad Nabi (2/16), Naveen Ul Haq (1/44), and Fazal Haq (1/50) played crucial roles. Their relentless bowling display proved to be the key as they bundled out England for 215 runs to win the game by a convincing margin of 69 runs.
Mujeeb Ur Rahman, who showcased his all-round brilliance with 28 runs and 3 wickets for 51 runs, was deservedly awarded the Player of the Match.
This victory not only marks a significant moment in Afghanistan's cricketing history but also sends a strong message to the cricketing community. Afghanistan's spirited performance against the defending champions will be remembered as one of the standout moments of the ICC Men's Cricket World Cup 2023.