Robert Dickson, the UK Chargé d'Affaires for Afghanistan, engaged in discussions with Taliban ministers from the Ministry of Foreign Affairs and the Ministry of Higher Education during his recent visit to Kabul. The meetings took place over the past two days, approximately a month after Dickson assumed his position.
In a statement released by the Taliban, Dickson expressed his optimism for "improved ties between Britain and Afghanistan." Muttaqi, a Taliban minister, urged Britain to engage with confidence. Additionally, Muttaqi expressed hope for the establishment of consulate services in London to address issues faced by Afghan citizens in the UK.
Analysts speculate that the talks primarily revolved around military-intelligence matters. Farhad Abrar, an international relations analyst, suggested that human rights, particularly women's rights, were emphasized during Dickson's meeting with Muttaqi. It is also believed that the discussions touched upon intelligence cooperation between the Taliban and Britain.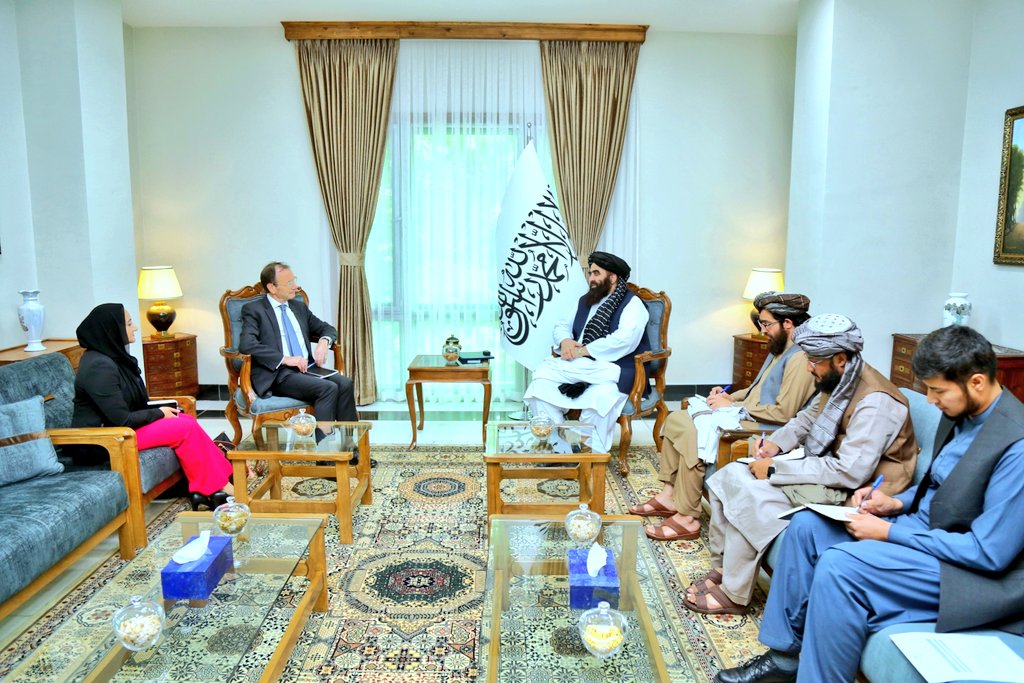 According to the Bakhtar news agency, operating under the Taliban administration, Dickson met with Neda Mohammad Nadim, an acting administrator from the Ministry of Higher Education, to explore avenues for strengthening cooperation in the education sector.
The British Embassy for Afghanistan, currently based in Doha, has yet to take an official position on these meetings. However, some analysts argue that due to the Taliban's lack of responsiveness to international concerns and their inconsistent actions, these trips and discussions are unlikely to yield substantial outcomes.
Critics, such as Bilal Fatemi, an international relations expert, highlight the Taliban's failure to address the opening of girls' schools and universities and the restoration of women's rights, despite talking about expanding education. They question the efficacy of such expansion without tackling these fundamental issues.
As the Taliban's second year of rule in Afghanistan approaches, no country worldwide has formally recognized their authority. International engagement with the Taliban hinges on the formation of an inclusive government, the protection of women, girls, ethnic and religious minorities, and the upholding of human rights.
Robert Dickson assumed the role of Britain's charge d'affaires for the interim mission in Afghanistan in June. Following the collapse of the previous Afghan government in August 2021, the UK relocated its diplomatic mission to Doha.