In a newly-opened market for women in the city of Mazar-e-Sharif in northern Afghanistan, many of its shop owners are female students who have been deprived of a higher education by the Taliban authorities.
Previously known as the Bazar-e-Nawrozi, the market was relaunched last month and is now called the Khadija Kubra Market. However, business is slow and shop owners say they are concerned about the lack of customers.
A representative of the market said that at least 700 women run businesses or training courses from the market. Most of these women were either studying or are educated and lost their jobs following the Taliban takeover.
Zainab, a designer, said she has been working for many years but sales, compared to previous years, are slow, even though Eid is approaching.
She said that in the past she employed 24 students in her business but has reduced this number to 12 as she is able to cover their salaries.
Sweeta, another woman, said she has worked at the market for two months as she is no longer able to attend secondary school.
"After the market was opened, we decided to get a shop here because schools and universities are closed for women and girls," she said.
Hajira Nazari, a former engineering student who has been banned from going to university, said she is learning to be a dressmaker at the market and has also started a mobile phone shop. But according to her, business is slow as there are very few customers.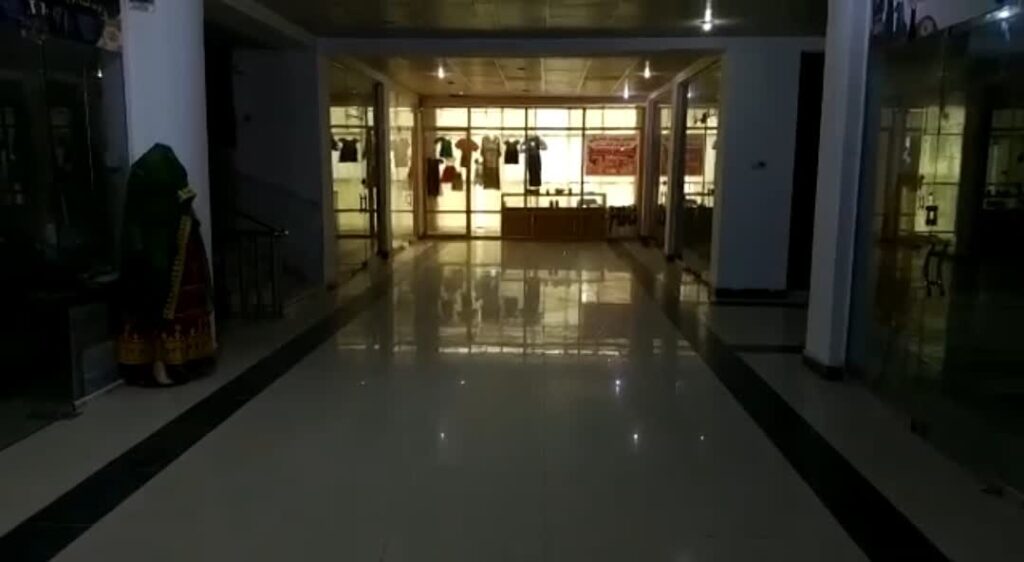 Meanwhile, Pashtana Afghan, who runs the market, said all parts of the market will be operational within the next two months. "We have 120 shops in this market," she said, adding that there are a total of 700 women working at the market.
But some shoppers have said the market looks empty and the lights in many shops are off.
One dressmaker, Parwin, said she invested a lot of money into her business but that she is worried about the future and whether her business will be a success. She said many other business owners at the market feel the same way.