The United Nations mission in Afghanistan, UNAMA, on Tuesday called for the release of education activist and Pen Path founder Matiullah Wesa and called on Taliban authorities to "clarify his whereabouts, the reasons for his arrest and ensure his access to legal representation and contact with family."
Wesa, who has been advocating for education since 2009, was arrested by the Taliban from a mosque near his home in Khoshal Khan area in the west of Kabul on Monday afternoon.
After Taliban's edict to ban girls from going to secondary schools, Wesa started a campaign for girls' education through his mobile library.
He is best known for finding local solutions to local problems.
His arrest faced widespread reactions at national and international levels with some calling it a grim sign of Taliban's campaign against girls' education.
The European Union special envoy for Afghanistan, Tomas Niklasson said in a tweet that he is "deeply troubled" by the arrest of Pen Path founder Matiullah Wesa by the Taliban.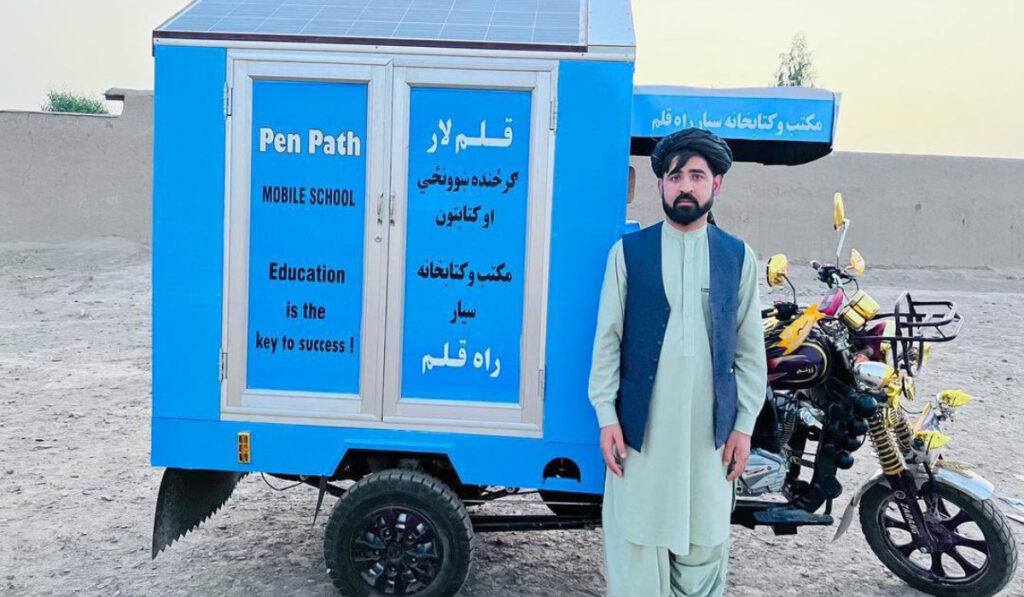 "Mr Wesa has been advocating for access to education for Afghan boys and girls throughout the country since 2009, in dialogue with local communities," he said.
"The arrest, by the Taliban, of Matiullah Wesa, a widely known and respected advocate for education in Afghanistan, is grim evidence of a continuing and escalating crackdown on access to education, and on free speech, in Afghanistan," said Heather Barr, Associate Women's Rights Director at Human Rights Watch.
"Wesa's organization, Pen Path, was not a response to the Taliban; he and his team had been working since 2009 to expand access to education and build community support for learning. Their approach was taxing and low-key – traveling village to village," she said.
The deputy head of the EU Delegation to Afghanistan, Raffaella Iodice, in a tweet said the detention of Wesa was shocking as "he is a man loving his country and transparently working for education."
The EU official said Wesa must be released by the Taliban.
UN Special Rapporteur Richard Bennett in a tweet said he is alarmed by reports that Matiullah Wesa has been arrested by the Taliban in Kabul.
He said Wesa's safety is paramount and that all his legal rights must be respected.
Over the past 18 months, Wesa has been advocating for education for all, especially for girls, who are deprived of schooling for the past one and a half years.
This comes after a new school year began in Afghanistan last week, but secondary schools for girls were not reopened. A group of women held a protest in Kabul on Sunday to protest the continued closure of schools for girls, but their protest was stopped and three women protesters were arrested by the Taliban. The protesters were released on Monday, but the move faced national and international reactions.