Dozens of houses collapsed and thousands of acres of agricultural land has been destroyed in the last few days following heavy rain and hail in eastern Laghman and Nangarhar provinces of Afghanistan.
Abdul Rahman, a resident of Nangarhar, said that the affected families are vulnerable and will struggle to recover from the damage incurred.
He stated that last week a major earthquake hit the province and was then followed by continuous rains and hailstorms.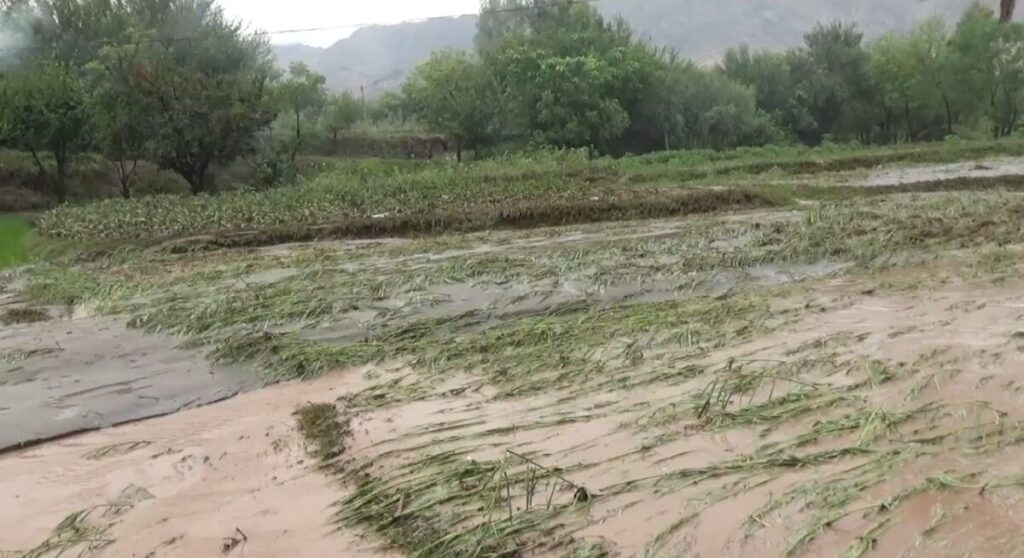 "The rains not only inflicted [financial] losses to the people in Jalalabad city, but also to districts. It has destroyed thousands of acres of land and destroyed the crops of the people," he said.
Mohabbat, a resident of Laghman, stated that no organization has so far assisted the vulnerable families in the province, and urged the Taliban to step in and provide the affected families with much-needed assistance.
"In two days, the rains destroyed more than 30 houses. We request the Taliban help the families and provide them with serious assistance instead of just making promises," he said.
The Taliban, however, stated that there were no reports of casualties in Nangarhar province and they were trying to reach out to people in the affected areas.
"When it rained continuously, we received 60 applications from all districts, we have no casualties. A cattle shelter collapsed in Kama district in which three livestock were killed," said Saifuddin Khalid, the Taliban's head of natural disasters management directorate in Nangarhar.
Khair Mohammad Ghazi, the Taliban's head of natural disasters management directorate in Laghman, said that as many as two people were killed and 33 others wounded and around 220 houses were destroyed due to recent heavy rains, hail, and earthquake in Laghman province.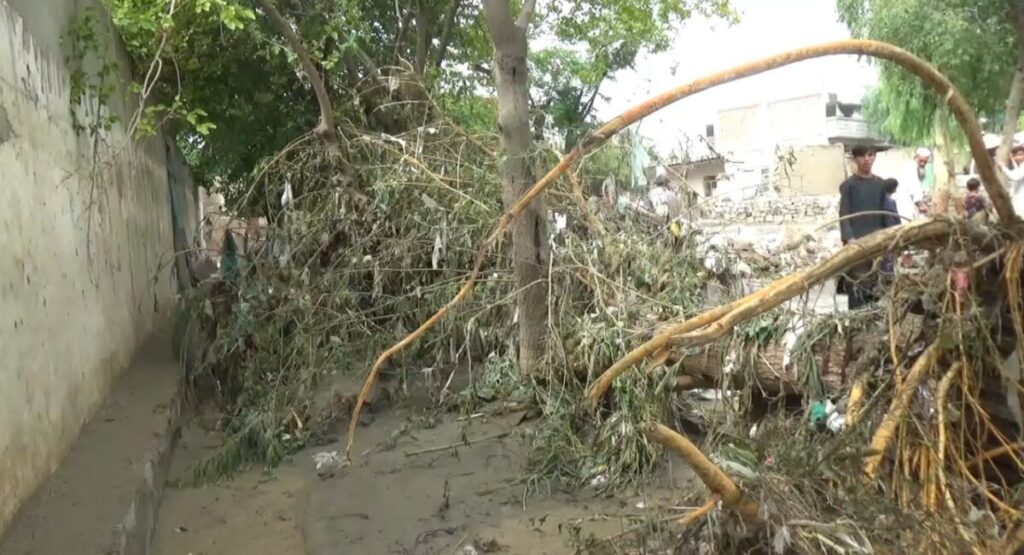 Ghazi said that he has held meetings with many organizations to reach out to the vulnerable people and he hoped necessary assistance will be provided to the affected families as soon as possible.
"In Laghman province, due to the earthquake and heavy rain, two people have died and 33 injured, 220 houses have been fully or partially damaged in the village, and 4,000 acres of crops have been destroyed by hailstorms," he said.
Meanwhile, flash floods in seven provinces of Afghanistan killed at least three people and wounded seven others in the last two days.Shafiullah Rahimi, a Taliban spokesman, said in a video message around 750 houses were partially or completely destroyed after floods hit Balkh, Farah, Faryab, Zabul, Kunar, Nuristan, Uruzgan, Nangarhar, and Laghman provinces.