Supporters of former Pakistan Prime Minister Imran Khan said on Monday they backed his pledge to take legal action against police who raided his home during a failed attempt to arrest him for not appearing in court last week, Reuters reported.
"Out of fear that many workers will join (Imran) Khan's rally, they (police) have started raiding our houses. They have started bothering our families. They are cowards. They have started bothering the families of (party) workers. When (Imran) Khan was in power, such cheap tactics were not taken," said Jahangir Chaudhry, a PTI worker.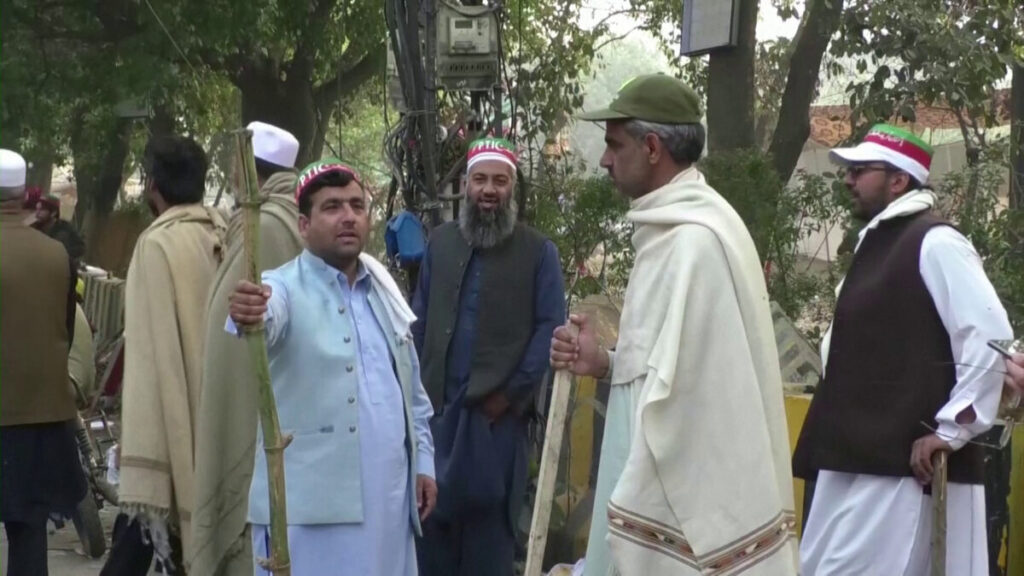 "We will file a legal case against them (police). I think Fawad Chaudhry (party official) has already gone there (to court). We will go to court against the police officers who crossed into this house, the ones who ravaged the sanctity of Imran Khan's home. If they had a search warrant, any workers here could help them search the house. But they did not; instead, they attacked the house," said Salman Yosuf, a PTI worker.
Police have arrested dozens of Khan's supporters in raids carried out as part of a crackdown on those involved in clashes following the attempted arrest in Lahore and Islamabad as he arrived to appear before a court on Saturday (March 18).
Khan has led nationwide protests since his ouster from power last year and has had several cases registered against him. The clashes have pushed Pakistan, already in the midst of a crippling economic crisis, into a fresh bout of political chaos.