Thousands of trucks were stuck at the Torkham crossing between Afghanistan and Pakistan for a third day on Tuesday after the Taliban closed the border on Sunday.
Pakistan's Geo TV reported the key crossing remained closed as authorities from both sides tried to broker a solution.
Zia Ul Haq Sarhadi, director of the Pakistan-Afghanistan Joint Chamber of Commerce and Industry meanwhile told Reuters: "The closure of the border crossing between Pakistan and Afghanistan has been causing losses to traders of the two countries. There are long queues of heavy trucks stranded on both sides of the border."
He said up to 6,000 trucks loaded with goods had been stuck on both sides since Sunday.
The reason for the closure was not entirely clear, though officials on both sides have said they were in discussions to resolve the issue.
The government in Islamabad has not commented publicly on the matter, but a Pakistani source said they had not been told the reason for the closure by the Taliban.
Sarhadi said Afghanistan relied on goods from Pakistan for much of its needs and many trucks were also destined for Central Asia using Afghanistan as a transit point.
"The traders and particularly those supplying fresh food items such as fruits and vegetables are facing losses as trucks are stranded on the way for the past three days," he said.
Some trucks, he further said, had been diverted to another, smaller border crossing, but traders were worried about the security of truck drivers traveling to that region.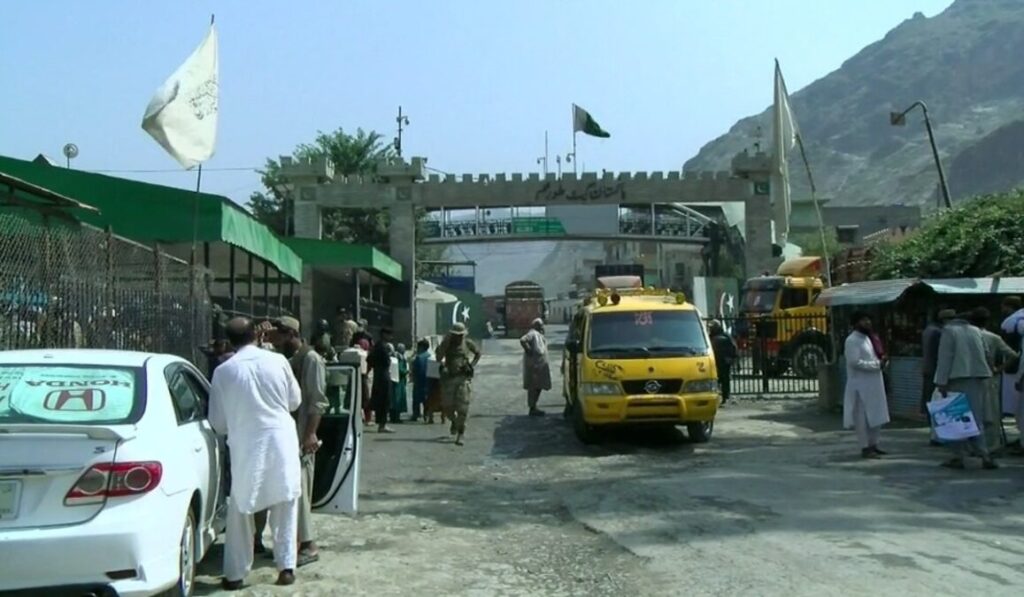 On Sunday, the Taliban suddenly closed the border with Pakistan at Torkham after Pakistani authorities refused to allow an Afghan patient and his caretaker to enter Pakistan for medical help,
"The Afghan border officials made it an issue, saying Pakistani authorities should allow the patients and their attendants without visas or legal travel documents to enter Pakistan for treatment in Peshawar or elsewhere," said a senior Pakistani official in Torkham as quoted by Reuters.
The decision to strengthen security measures by mandating Afghan citizens to carry travel documents was made following the Peshawar police lines suicide attack.