Taliban leader Mullah Haibatullah Akhundzada, along with key Taliban members, has decided to close universities for women, four senior officials of the groups told Amu.
The sources said that Noor Mohammad Saqib, the minister of Hajj and religious affairs for Taliban; Abdul Hakim Sharaee, Taliban's justice minister; Shaikh Abdul Hakim, Taliban's chief justice; Khalid Hanafi, Taliban's head of vice and virtue office; and Taliban's chief minister Mullah Hassan Akhund, have insisted women be barred from attending university.
All five are believed to be part of Haibatullah's inner circle.
Taliban spokesman Zabihullah Mujahid did not comment on whether the decision has been finalized and said he cannot confirm the matter.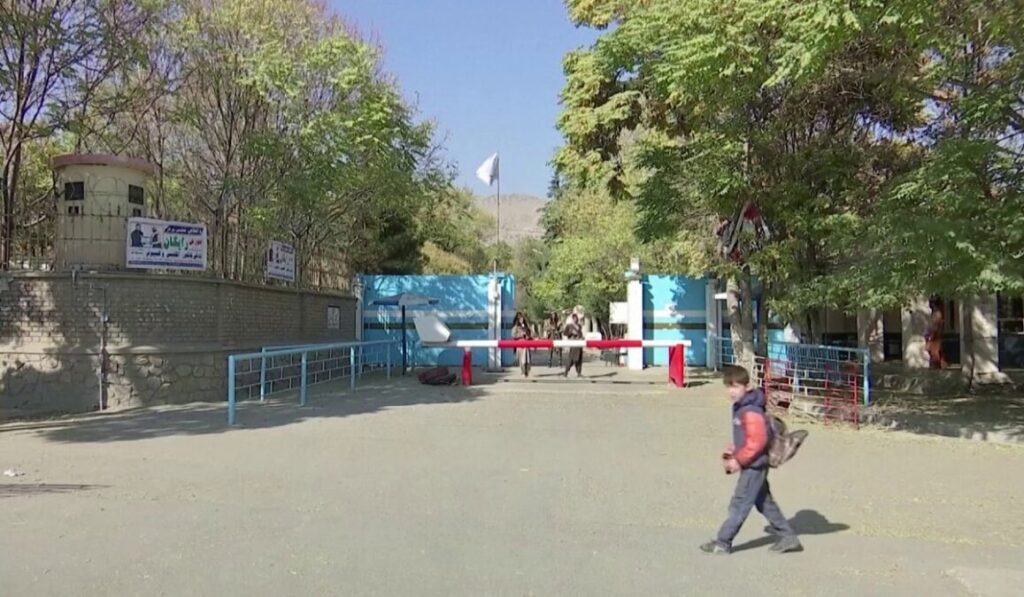 Two of the sources who are close to the Taliban's interior minister, Sirajuddin Haqqani, said that the Taliban was supposed to announce the closure of universities for women last Friday but the decision was delayed due to unknown reasons.
Internal rifts
Two sources close to the Taliban's foreign minister Amir Khan Muttaqi said that a number of Taliban leaders have shown opposition to the decision by Akhundzada. Sirajuddin Haqqani and Mullah Yaqub, Taliban's defense minister and son of founding leader of the group Mullah Omar, are among those who have opposed the decision, the sources said.
Back in September, Taliban deputy foreign minister Abbas Stanekzai, voiced his opposition to the closure of girls' schools at many public gatherings, saying there was no excuse to keep the schools shut.
But sources said that those who are opposing the decision might not have the required influence to ensure a change.
Likely closure of primary schools
The four sources told Amu that the Taliban will likely also close primary schools for girls. They added that the decision on this by the Taliban leadership is in the early stages and has not been finalized as yet.
Meanwhile, a number of students said a likely closure of higher education opportunities for women will send shock waves through society.
"From the first day when we were allowed to go to university, we knew that one day, we will be deprived of this right as well," said Sarah Aslami, a third-year economics student at Kabul University. "I have reached this stage with lots of struggles and I don't know what I would do if I were asked to stay at home. It will be shocking."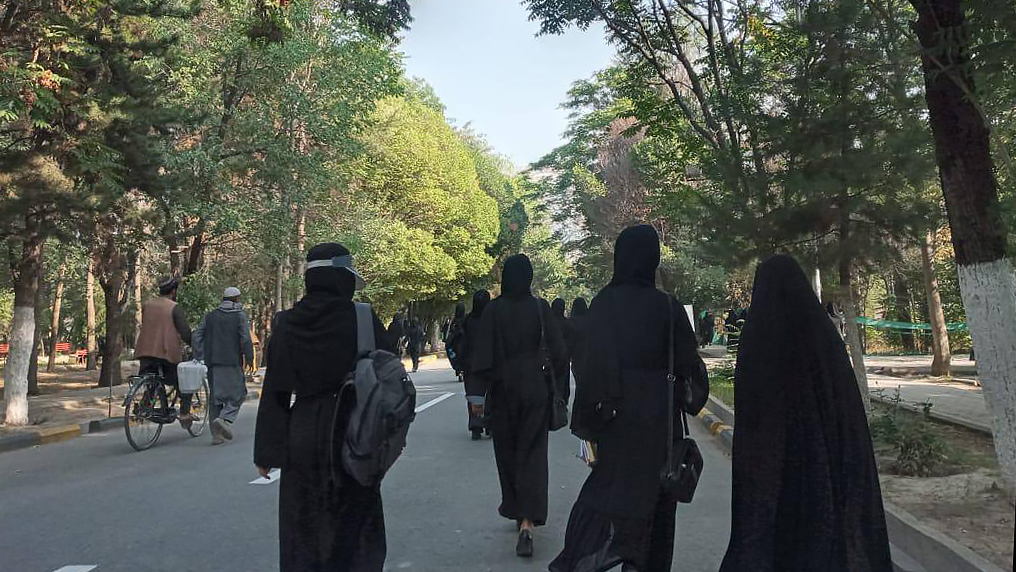 "It is unpleasant. It reduces our hope. I am disappointed for myself and those women who have newly entered university," said Sitara Amiri, a first-year student of law at Kabul University.
This comes as secondary schools remain closed for girls – for over a year. Universities are open for female students but they face restrictions, including wearing of hijab, separate classes from male students, and the allocation of certain days for female students.
Taliban's restrictive policy towards women and girls in Afghanistan has been met by a growing outcry among the international community with experts claiming women are being "erased from society". The EU parliament has also labeled it "gender apartheid".