A tailoring and embroidery training center has enrolled over 300 women in the city of Mazar-e-Sharif in Balkh province at a time that many women have lost their jobs following political changes in the country over the last year.
The center financially supported by women and the idea is to help women to learn a skill and become self-reliant economically, the chairperson of a women-special market in Balkh, Abida, said.
"Opportunities like this are good for improvement of women's economy and it is an attempt for self-reliance of women," she added.
Students at the center will get a monthly salary after completing six months of training.
The participants of the training programs said it is a good opportunity for them but they need support for supply of modern equipment for tailoring and embroidery at the center.
"I can have an income for my family besides my husband and I can help in our economy once I complete this training," said Khalida, a participant.
"We can be effective members of this society once we have a skill, and we will continue to work hard," another participant, Shabnam, said.
A founder of the center, Samira, said the initiative also aimed at ending discrimination against women and improving women's skills.
"We cannot achieve all these alone. We need support from government and aid organizations," said Samira.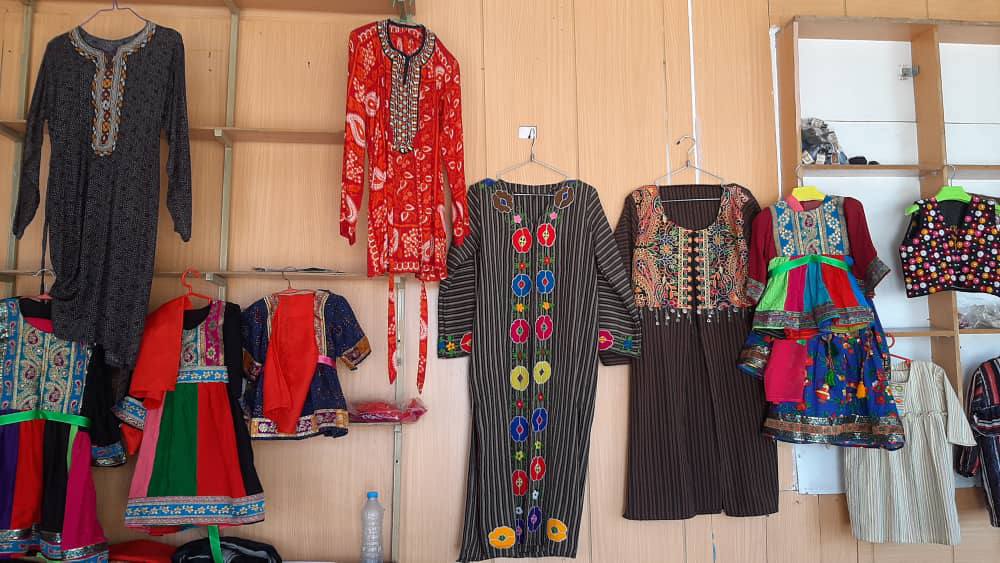 The centr has been faced with some limitations by the Taliban over the last year, but it has also been warmly welcomed by women's rights activists.
"Women in Afghanistan have lots of abilities, and they can play a big role in government institutions and society if they are given the chance," said an activist, who wished not to be named in this report.
A Taliban official in Balkh said efforts are underway to implement plans for supporting women investors.
"The Islamic emirate has no opposition with women in Balkh if they consider the Islamic sharia and we have always supported them," said Noor-ul-Hadi Abu Idris, the deputy governor of the Taliban for Balkh.
But the remarks comes as many limitations have been imposed by the Taliban on women's presence in various sectors. Under the Taliban rule, thousands of women have lost their jobs while secondary schools are also closed for girls for nearly a year.