Beijing has claimed that the Taliban made a written pledge last week to not allow the Eastern Turkistan Islamic Movement (ETIM) and other militant groups to conduct terrorist activities from Afghanistan.
Addressing a press conference on Wednesday, China's foreign ministry spokesman Wang Wenbin said it is hoped that the Taliban will make more progress in adopting moderate and prudent domestic and foreign policies, and protecting the rights and interests of women and children. In addition, he said: "It is also hoped that the Afghan side will take a firmer stance on countering terrorism."
Wang said the joint statement issued on Sunday, after the 5th China-Afghanistan-Pakistan Foreign Ministers' Dialogue in Islamabad, was "the first multilateral document that has the participation of the Afghan interim government, and also the first time that Afghan Taliban made a written pledge of not allowing the ETIM and other forces to conduct terrorist actions and activities."
He said: "This is of great significance to the future development of China-Afghanistan relations and to counter-terrorism and security cooperation in the region."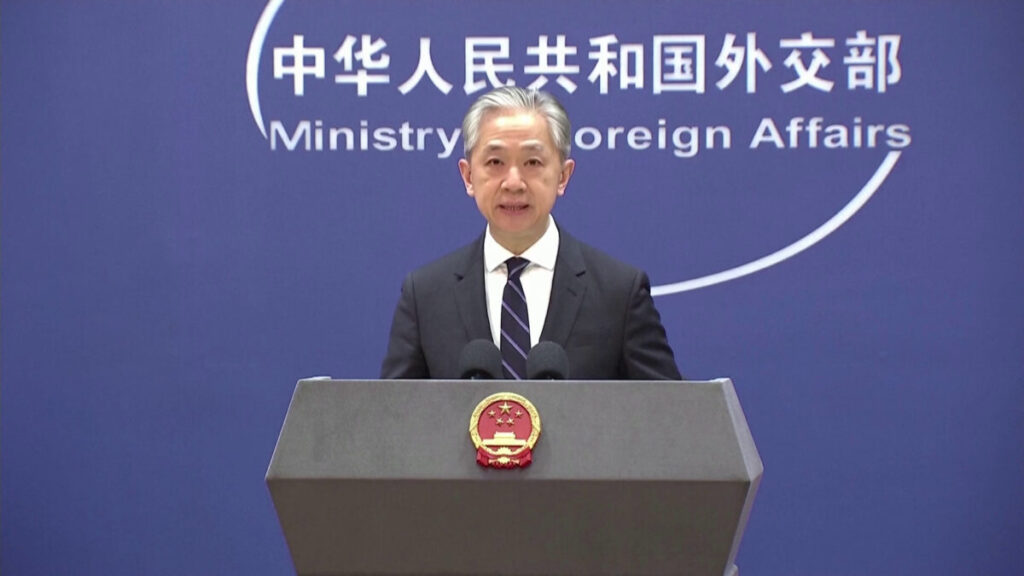 China has made halting efforts to extend its Belt and Road Initiative to Afghanistan that could see construction of railways and bridges, but it is chiefly concerned with Afghanistan harboring separatists opposed to Chinese control in its northwestern region of Xinjiang.
Wang meanwhile also stated that as a traditionally friendly neighbor of Afghanistan, China always believes that Afghanistan should not be excluded from the international community, that the interests and wellbeing of the people should be given attention, that the peaceful reconstruction of the country should be encouraged, and the sovereignty and territorial integrity of Afghanistan should be respected.
He said Beijing hopes the Taliban will take concrete steps in the right direction to win the understanding and trust of the international community.
Wang said that "under the vigorous promotion of China, the three sides issued a joint statement, reached consensus on closer cooperation in the political, development and security domains, and agreed on the ways of cooperation," adding that the document has a great meaning to the China-Afghanistan relations and the fight against terrorism.
Last week's meeting, the 5th China-Afghanistan-Pakistan Foreign Ministers' Dialogue was chaired by Pakistani Foreign Minister Bilawal Bhutto Zardari, and attended by Chinese Foreign Minister Qin Gang and the Taliban's acting foreign minister Amir Khan Muttaqi.
The joint statement said the three sides stressed the need to prevent any individual, group or party "to use their territories to harm and threaten regional security and interests or conduct terrorist actions and activities."
Several hundred, possibly thousands, of Chinese Muslims are believed to live in Pakistan's largely ungoverned northern territories, but terrorism experts question whether the ETIM exists in any form other than on paper.