A group of journalists and media watchdog organizations marked National Journalists' Day in Kabul on Monday and stressed the need for economic support for media outlets and journalists, support for better security and for access to information.
At the event, participants also emphasized the need for an environment to be established that provides them with the ability to report on stories freely.
They also cautiously raised the issue of "forced" self-censorship and noted that their female colleagues had been particularly hard hit by the Taliban's restrictions in the past 18 months.
"Women journalists who have lost their jobs and are at home, are living in [virtual] prison at home. This has weakened the morale of many journalists who have stopped their activities under the current circumstances," said Muzhgan Baraki, a journalist.
"Apart from economic challenges, journalists and media outlets are faced with forced self-censorship," said Daud Mubarak Oghlo, another journalist in Kabul. "Lack of access to information and lack of job safety and their own safety are other issues that journalists have been faced with over the past one and a half years."
But members of two journalists rights defending organizations who attended the event stressed the need for economic support for journalists in particular as a short-term solution in order to boost their morale and encourage them to continue covering stories.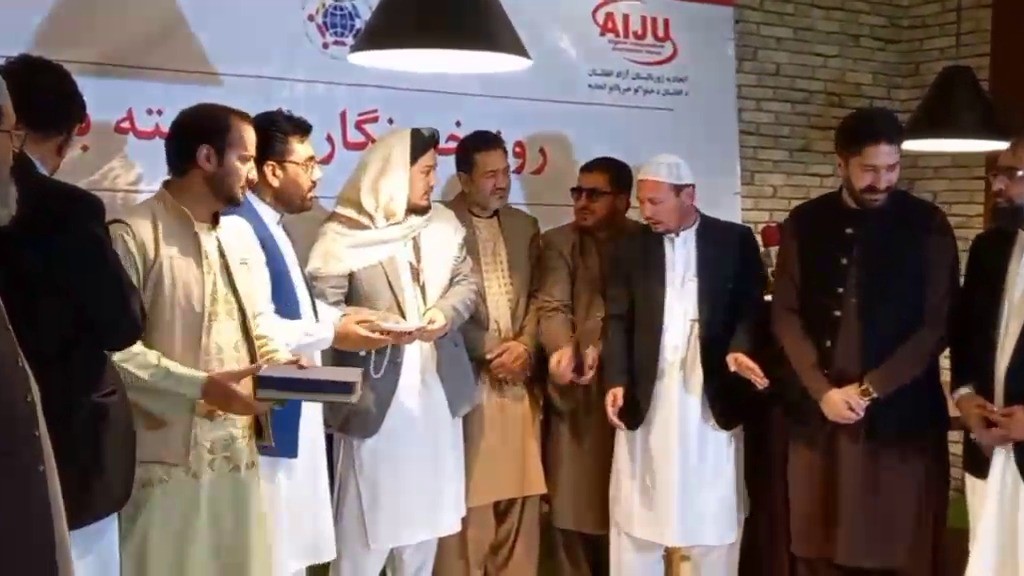 "When it comes to safety, we called for the implementation of the law to support media and freedom of expression and we called for the strengthening of the commission to address media violations and the establishment of a commission for access to information. We hope all of this will be addressed," said Hujatullah Mujaddidi, head of the Afghanistan Independent Journalists Association.
"The 1401 solar year was a disappointing year for journalists. Unfortunately, journalists in Afghanistan have no safety whether it is physical or mental. We have often witnessed arrests, threats and event attacks on journalists," said Zarif Karimi, a member of Nai, an organization supporting open media in Afghanistan.
A Taliban spokesman for the Ministry of Information and Culture, Abdul Matin Qane, said they will continue their efforts to address media organizations' problems.
"We're doing our responsibility… I hope you would understand us," he said but did not mention any incident in which journalists have been arrested or of journalists still being held in custody.
This comes as Afghanistan Journalists Center (AFJC) in its annual report on March 18 said that the situation of media freedom is deteriorating in the country, and that cases of violence and intimidation of journalists have doubled compared with the previous year.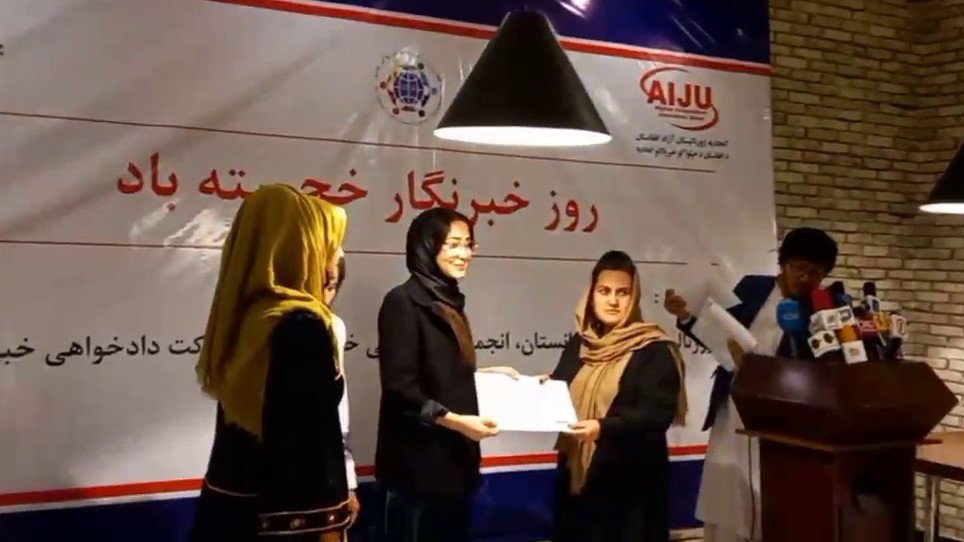 The center says it has documented 237 cases of violations of media freedom and rights of journalists that include threats, arrests and violent treatment. In the previous solar year, 1400 (March 2021 to March 2022), 117 cases were documented.
The watchdog says that one journalist was killed in a targeted attack over the past year, three less than documented in the previous year.
The report says that except for last week's explosion in Balkh in which two journalists, including Husain Naderi of Sadai Afghan news agency, were killed, and 19 more were wounded, the majority of other incidents involved members of Taliban institutions, especially intelligence and security members.
The report also states that of the total incidents documented in 1401 solar year, 113 cases included threats, mistreatment and abuse of journalists.