A number of Afghan journalists, who fled to Pakistan following the collapse of Kabul in August 2021, protested in Islamabad on Sunday over their uncertain future – stating "no one cares about us".
The protesters gathered in Pakistan's capital Islamabad and called on foreign countries and organizations supporting journalists to process their asylum applications.
Khatira Ahmadi, an Afghan journalist who is currently in Pakistan, said: "We protested today so that our voices reach the world. It has been a year and a half and we are living in limbo and our cases have not been processed."
She said Afghan journalists were in danger and the organizations supporting journalists have "yet to provide support."
Haroon Panah, another media employee, said Afghan journalists in Pakistan have knocked on all doors in search of help "but they refuse to support us, telling us that we were not working in a conflict zone and that they cannot support us."
"Journalists are living in uncertainty in Pakistan and their visas have expired and they are not safe, our problems are increasing day-by-day," Panah said.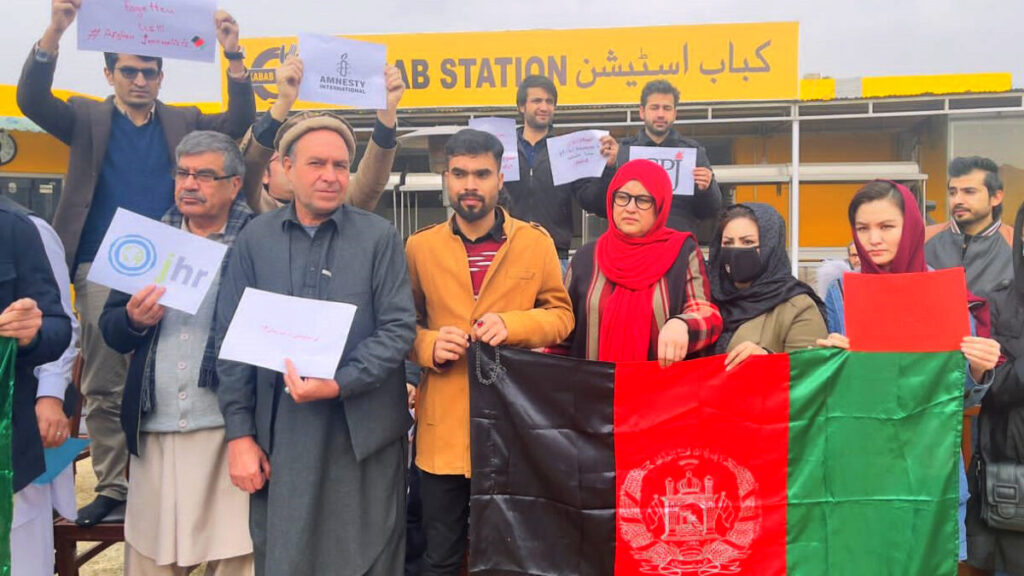 The journalists in exile read out a statement – that includes nine points – and said the international community has forgotten about Afghan media workers and are paying more attention to the Ukraine war.
Mehria Baraki, another journalist, said that Afghan refugees face serious challenges in Pakistan; that Afghan children have no access to education, they have communication issues in their daily lives, and Pakistani police arrest undocumented refugees.
"I can't send my children to school, they demand Pakistan IDs. We are in a bad situation. I was arrested by the police several times and was released after paying money [in bribes]. We have language problems as well. We are in danger, and we appeal to the institutions supporting journalists and other countries to process our cases [for resettlement]," Baraki said.
According to sources, around 200 journalists and media workers are living in limbo in Pakistan. They face financial hardships, and security threats, and their visas have also expired. Many of these journalists say they cannot afford to obtain a Pakistani visa as it costs between $1,000 and $1,500 on the black market. However, a few journalists have been moved to a couple of countries.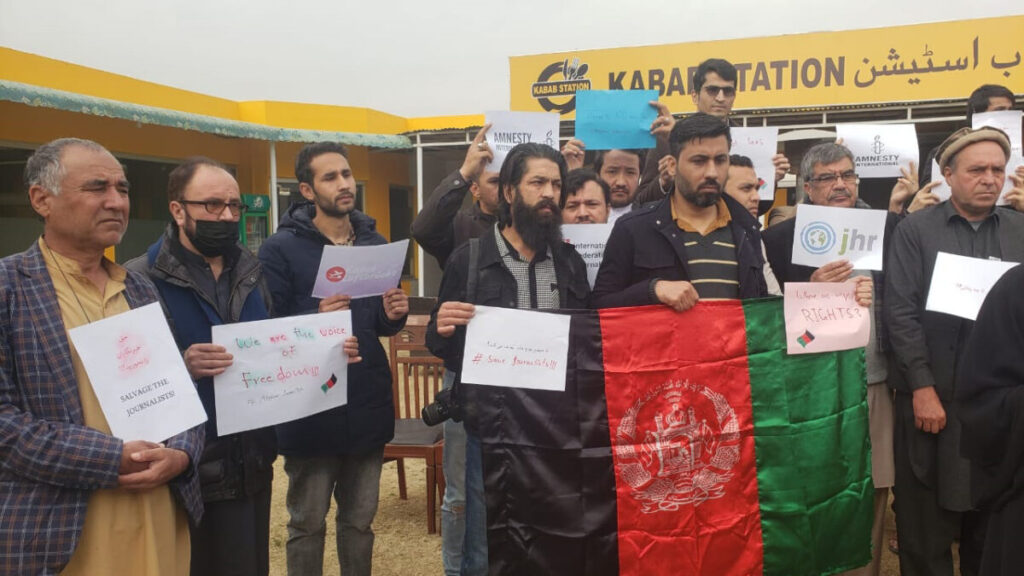 This comes after dozens of Afghan journalists have been persecuted, threatened, or arrested following the Taliban takeover in August 2021. Currently, several journalists are imprisoned by the Taliban. Press freedom and freedom of speech has also been particularly hard hit in the country following the fall of the previous government.