The United Nations High Commissioner for Refugees (UNHCR) has expressed grave concern over the mass returns of hundreds of thousands of Afghans from Pakistan, especially those without jobs or homes, arriving just ahead of winter, intensifying Afghanistan's humanitarian crisis.
In a report released on Friday, the UNHCR stated that more than 350,000 individuals have returned to Afghanistan since the November 1 deadline for undocumented foreign nationals to leave Pakistan was announced. The number of arrivals at the borders, often fatigued and in urgent need of assistance, continues to escalate.
As per the report, Pakistan currently hosts 1.3 million registered Afghan refugees, with an additional 840,000 holding Citizenship Cards providing some protection. Approximately 1.5 million Afghans are believed to be residing in Pakistan without any documentation, including around 600,000 who arrived following Afghanistan's takeover by de facto authorities in August 2021.
UNHCR personnel and humanitarian organizations are working urgently to monitor and provide assistance to the large-scale influx of returning Afghans arriving at two official border crossings with Pakistan – Torkham in Nangarhar province and Spin Boldak in Kandahar province.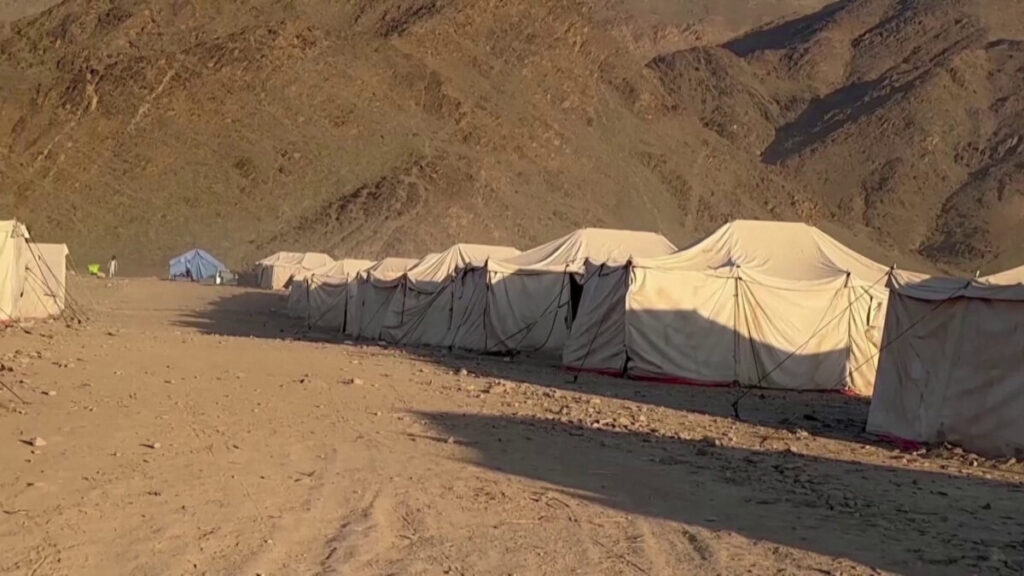 The organization emphasized that this significant task compounds the ongoing humanitarian crises in Afghanistan, impacting over two-thirds of the population.
UNHCR also noted that the abrupt return of hundreds of thousands of Afghans just before winter is expected to worsen the country's already dire humanitarian crisis, leading to increased competition for limited resources, including housing, health services, and jobs.
Simultaneously, humanitarian agencies are contending with substantial funding shortfalls while responding to the devastating earthquakes in western Herat province in October.
Leonard Zulu, UNHCR's Representative in Afghanistan, commented, "The mass arrivals couldn't have happened at a worse time. We are dealing with many competing humanitarian needs and now huge numbers of arrivals, many without any family support or coping mechanisms here. It makes for a very grim winter and a difficult time ahead."