In a Gaza hospital, healthcare providers are witnessing alarming increases in premature births, miscarriages, and stillbirths since the onset of the conflict.
Pregnant women, already contending with strained healthcare resources and psychological stress, now face additional challenges amid the unhygienic conditions and physical dangers of the war.
At Nasser Hospital in Khan Younis, the director of the maternity and nursery departments, Walid Abu Hatab, highlighted the facility's struggles with shortages of fuel for power, staffing issues, and overcrowding.
Speaking on November 2, he mentioned the hospital's rationing of fuel to sustain power for intensive care and maternity wards, cautioning that a depletion of fuel could result in dire consequences.
"Unfortunately, if this fuel runs out and the electricity stops, all departments of the intensive care and the nurseries will become mass graves," Abu Hatab stated in the unit, standing near incubators with newborn babies.
Samah Qeshta, a midwife in the same hospital who was nine months pregnant during the interview, expressed the severe strain on the hospital's services. She noted that the influx of displaced people from the north had increased patient numbers, causing overcrowding amid shortages of food and water in Khan Younis.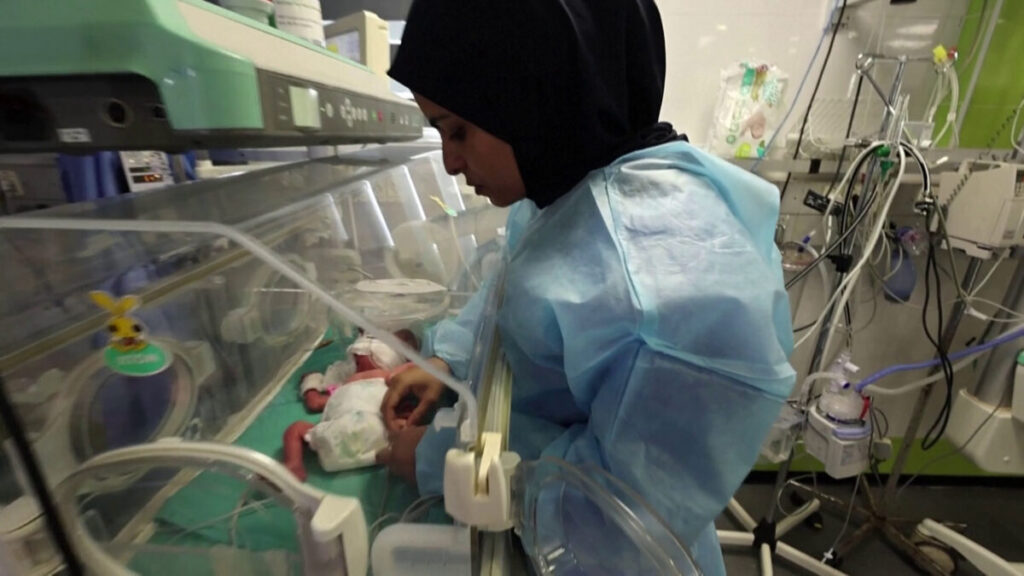 Qeshta, facing a daily one-hour walk to work while pregnant, expressed concerns about the dangers she and her patients faced in the hospital amid the ongoing conflict.
Amani Abu Mutlaq, cradling newborn twins in the hospital, highlighted the desperate need for supplies for her children after her family was displaced from their home without their possessions.
The United Nations human rights chief, Volker Turk, warned on Thursday (November 16) of inevitable outbreaks of disease and hunger in Gaza after weeks of Israeli assault. Turk emphasized that the depletion of fuel would have catastrophic consequences, leading to the collapse of essential services.
The war, triggered by Hamas militants on October 7, has resulted in over 11,000 deaths in Gaza, with Israel launching an air, sea, and ground assault in response.