Over the weekend, security guards enduring 12-hour shifts in New Delhi and its vicinity grappled with the challenging outdoor conditions amid a suffocating haze that enshrouded the Indian capital.
These guards, similar to a significant portion of New Delhi's 20 million inhabitants, voiced complaints of eye irritation and scratchy throats as the air took on a dense gray hue.
At certain monitoring stations, the Air Quality Index (AQI) exceeded 400, with an AQI of 0-50 considered good, while a range of 400-500 poses risks to the health of both the general population and individuals with preexisting health conditions.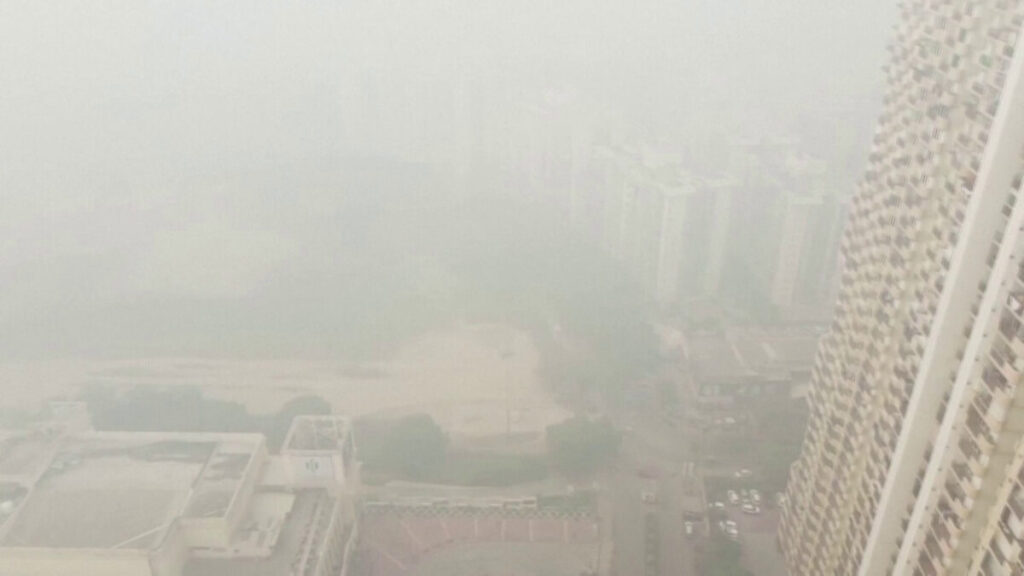 New Delhi resident Manohari Lal lamented the situation, stating, "Lodi Garden used to be teeming with children, women, and young people. However, due to pollution, not even 10% of the usual visitors are coming to the garden. It has become a challenge to even breathe."
Local authorities attributed this deteriorating air quality to a seasonal combination of reduced temperatures, a lack of wind, and the ongoing practice of crop stubble burning in neighboring agricultural states. Regrettably, officials reported no immediate signs of improvement in the air quality, leaving New Delhi residents and workers grappling with the ongoing hazardous conditions.