People injured in the strong earthquake which has killed 137, were receiving treatment at a hospital on Saturday after Nepal's worst tremor in eight years toppled buildings and was felt as far away as the Indian capital.
Search and rescue teams were still making their way through the mountainous terrain to the epicenter.
Although the quake's magnitude was not severe, the damage and death toll would likely be high due to the poor quality of construction in the area, authorities have said.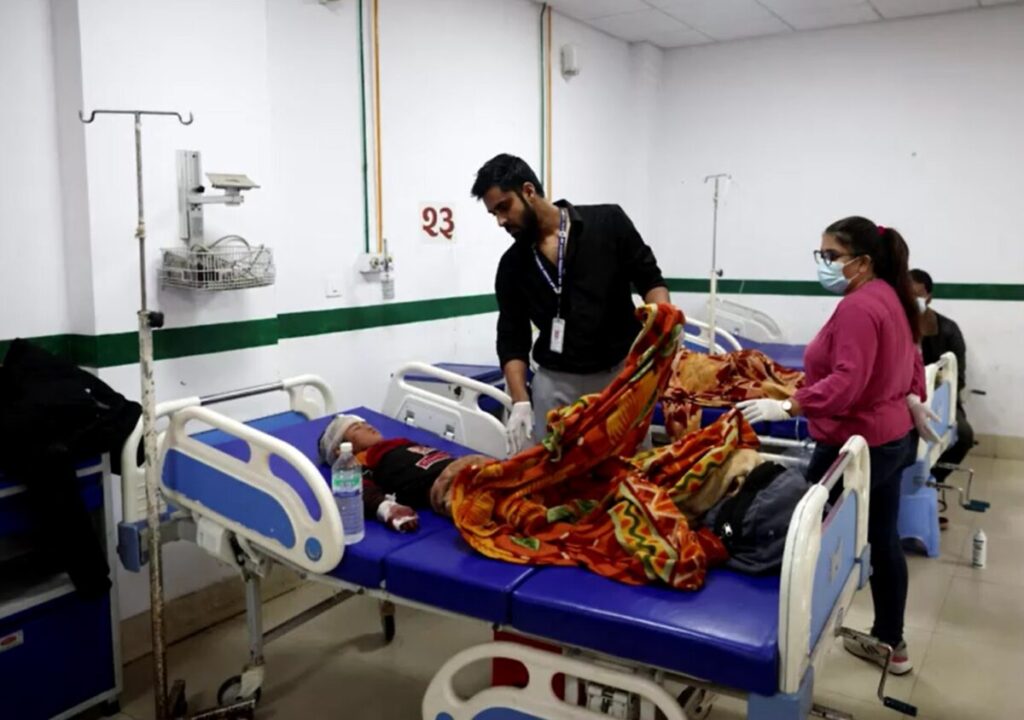 The quake occurred at 11:47 p.m. on Friday in Jajarkot district of Karnali province. Jajarkot is about 500 km west of the capital Kathmandu.
Nepal's National Seismological Centre said the quake was a magnitude 6.4 but the German Research Centre for Geosciences (GFZ) later downgraded the magnitude to 5.7 and the U.S. Geological Survey pegged it as a magnitude 5.6.
In 2015, about 9,000 people were killed in two earthquakes in Nepal. Whole towns, centuries-old temples and other historic sites were reduced to rubble, with more than a million houses destroyed, at a cost to the economy of $6 billion.