Thousands of Afghans congregated at the Chaman border crossing with Pakistan late on Tuesday, as the deadline for undocumented Afghans to depart the country approached.
Rows of trucks laden with Afghan families and their belongings awaited border opening on the Pakistan side. Many claimed eviction without a destination.
Pakistan shelters over 4 million Afghan migrants and refugees. Of these, approximately 1.7 million remain undocumented, as per the Interior Ministry. A significant number were born in Pakistan and have spent their entire lives there.
Rahimullah, an Afghan who recently returned from Pakistan, said, "In Karachi, they continuously urge refugees to leave. Yet, here at the border, we're denied approach. We've been here for three days, and it remains shut. We plea for its opening."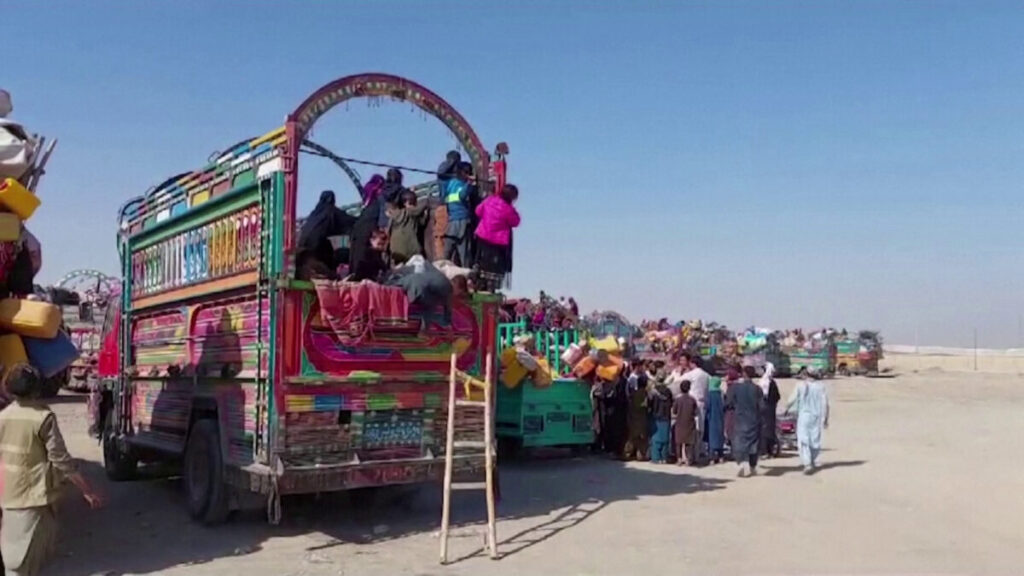 Khairullah, another Afghan, shared his ordeal. "I abandoned my business in Karachi after selling everything. The police arrested me, only releasing me after a payment of Rs. 6,000 (US$ 21.34). The circumstances are dire."
Islamabad reports the most significant Afghan refugee influx since Kabul's 1979 Soviet invasion.
On Tuesday, Pakistan's caretaker government announced a clampdown on undocumented migrants starting Nov. 2, following the voluntary return deadline's end on Nov. 1.
This decision follows allegations against Afghan nationals for crimes, smuggling, and participation in 14 of 24 suicide bombings this year. Islamabad claims militants exploit Afghan territory for training and plotting attacks in Pakistan. Kabul refutes this, labeling Pakistani security as an internal concern.
The eviction strategy underscores deteriorating ties between the two South Asian countries. Numerous Afghans have relocated to Pakistan to elude wars and skirmishes, with many officially recognized as refugees by the government and U.N. agencies.