In the besieged region of north Gaza, the Indonesian Hospital found itself in dire circumstances as surgeries were conducted in makeshift corridors on a Tuesday, with approximately 250 patients under its care.
Doctors within the facility reported that all four surgical suites were fully occupied, compelling the surgical team to adapt and create impromptu surgical spaces within the hospital's corridors, ensuring that those in need of life-saving interventions received timely care.
As the hospital struggled to manage the escalating crisis, Dr. Mohammed al-Run voiced the collective sentiment among the medical staff: "We take it one hour at a time because we don't know when we will be receiving more patients."
Situated on the border with the front line, the Indonesian Hospital in northern Gaza remains the sole functioning medical facility in the area, making the situation even more critical.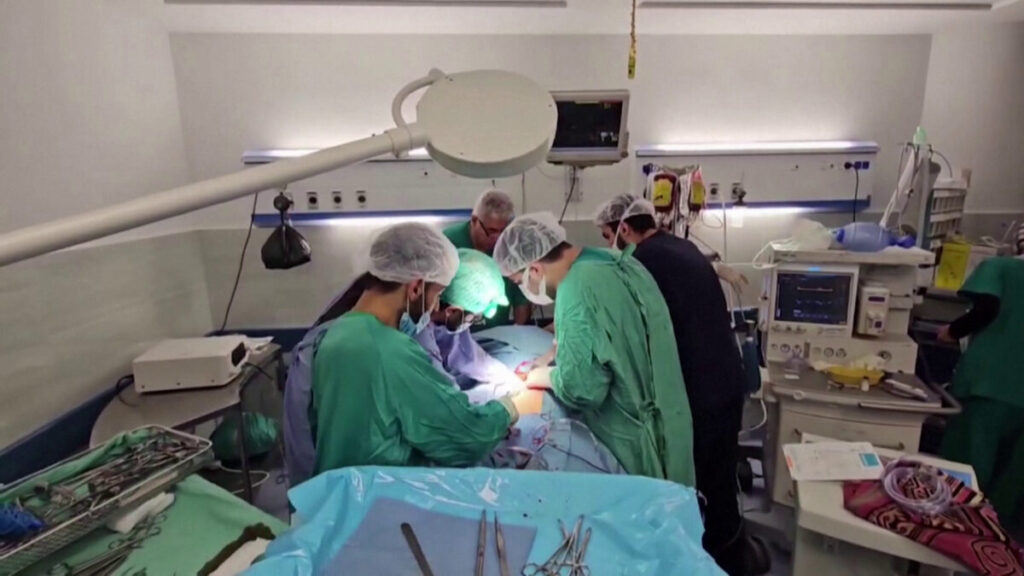 Dr. Moaeen al-Masry disclosed that the hospital suffered damage to some of its critical units on Monday, October 30, which had a severe impact on its power supply. Moreover, the fuel reserves that powered the hospital's generators were dwindling rapidly, exacerbating the precarious conditions.
The hospital's struggle to maintain operations comes in the wake of escalated tensions in the region, triggered by an incursion by Hamas fighters into Israel on October 7. The incursion resulted in a tragic loss of life, with 1,400 people, predominantly civilians, losing their lives, marking one of the deadliest days in Israel's 75-year history. Israel has reported that 239 individuals were taken hostage and brought into Gaza, where they are believed to be held within Hamas' extensive tunnel network.
In the three weeks since the initial Hamas attack, Israeli airstrikes have relentlessly pounded vast areas of Gaza. Tragically, more than 8,000 lives have been lost, including over 3,000 children, according to figures provided by the Hamas-run Gaza Health Ministry. These airstrikes have also had a devastating impact on the region's ability to secure food, medicine, and fuel supplies, further deepening the humanitarian crisis in this beleaguered part of the world.