With just two days left before the Pakistani government's deadline for the deportation of undocumented migrants, Afghan nationals residing in Pakistan are feeling the pressure intensify.
On October 28, Pakistan deported approximately 8,000 Afghan nationals, as confirmed by the Taliban-run Ministry of Refugees.
Property owners have been advised against renting their houses to Afghan nationals, while Afghan entrepreneurs operating businesses in Pakistan fear the loss of their livelihoods.
Through social media videos, Pakistani police have made appeals for the public's cooperation in locating undocumented immigrants.
In accordance with Pakistan's decision, over 1.7 million undocumented Afghan migrants are required to leave the neighboring country by November 1.
Pakistani media has reported that since the announcement of the expulsion of Afghan immigrants, 81,974 Afghan citizens have returned to Afghanistan via the Torkham and Spin Boldak border crossings.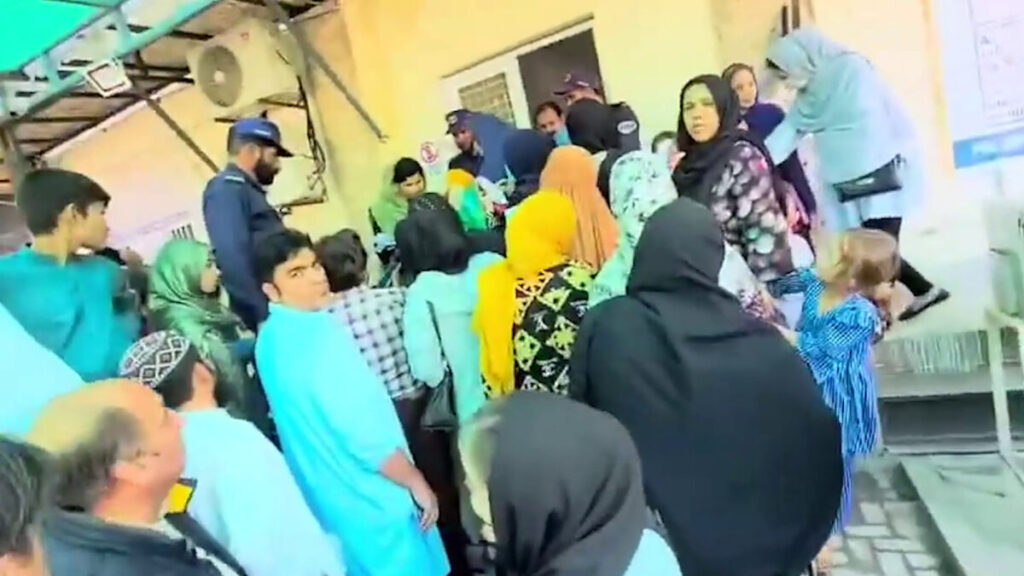 "The condition of Afghan migrants in Pakistan is really dire. We have been asked to vacate our homes, and many have been detained. We are uncertain about our future," said Ahmad Muhajir, an Afghan immigrant in Pakistan.
"Afghan migrants in Pakistan are facing substantial challenges. They are restricted from employment," remarked Abid, another Afghan immigrant in Pakistan.
As the deadline for deporting Afghan immigrants from Pakistan approaches, the European Union has allocated 15 million euros to facilitate their return to Afghanistan.
Simultaneously, the High Commission tasked with addressing the issues of forced returnees, established by the Taliban, held its inaugural meeting to tackle the challenges faced by returned refugees.
At the same time, the United Nations Refugee Agency identifies Afghanistan as the second-largest source of international migrants in the world. According to UN statistics, during the first half of 2023, 110 million people globally were displaced from their homes, with Syria, Afghanistan, and Ukraine accounting for 52% of the world's displaced population.