The World Food Program (WFP) has said that Afghanistan's earthquakes are "a disaster on top of a disaster," adding that it has begun distributing food to vulnerable people in the earthquake-stricken western province of Herat, which was rocked by three 6.3 magnitude quakes in just five days.
Philipe Kropf, Head of Communications for WFP, said the organization is initially providing each family of seven with 2,100 kilocalories a day for a month.
He added that the organization may also consider other forms of aid like cash in the coming weeks.
To battle malnutrition, it has been distributing high-energy biscuits and fortified peanut butter.
"Every family has received 100 kgs of fortified wheat flour, pulses, vegetable oil, and salt just to get them off the ground to be able to cook for themselves, other humanitarian partners have distributed liquefied gas so they can be cooking," Kropf said.
"What we need to see in Afghanistan… this is a disaster on top of a disaster, on top of a disaster, on top of a disaster," he added.
Meanwhile, the WFP official also raised concerns over the shortfall of funds to provide support for millions of people in dire need in other parts of Afghanistan.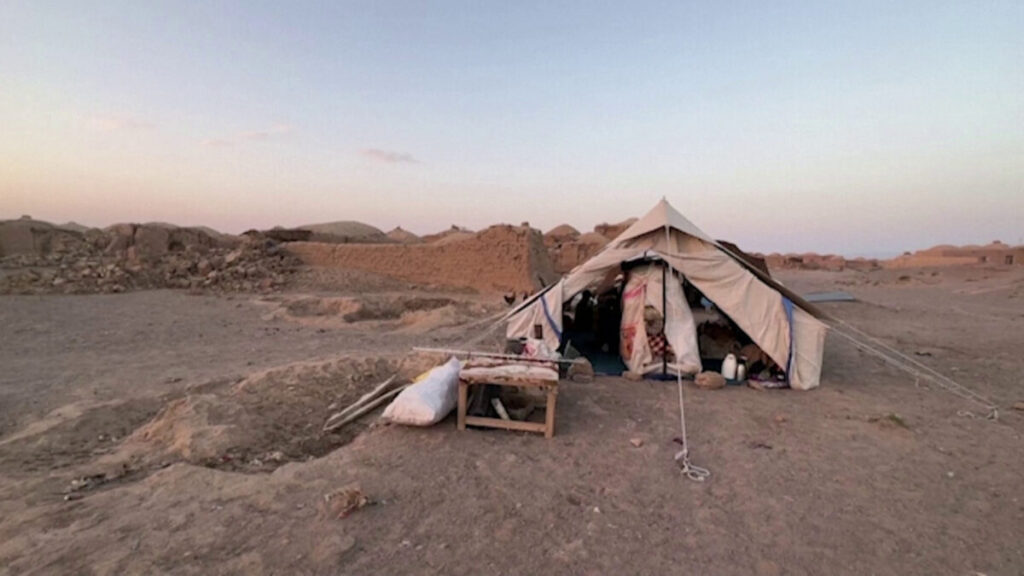 "Currently, we have 15 million people who do not know where the next meal will come from and the World Food Programme is only able to support three million people due to a massive funding shortfall. So we're really calling on the international community to support the Afghan people, stand in solidarity, and also support the World Food Programme," Kropf said.
On Saturday, a 6.3 magnitude earthquake shook the province. This was followed by multiple aftershocks including another 6.3 magnitude on the same day. With no respite from tremors over the next few days, Herat residents were again subjected to another 6.3 quake on Wednesday – forcing search and rescue teams to reexamine areas that had already been cleared.
Doctors at Herat Provincial Hospital confirmed that another two people died and 117 were injured in Wednesday's earthquake.
"When the earthquake started, I was very scared, my lips were completely dry, my husband held me tight, we were outside of the tent when suddenly the earthquake happened, my children were busy playing here, they also ran away from fear," said Zarafshan, an earthquake victim.
"I want the government to build us a house, we have nothing left, everything we had is destroyed under the rubble, you can see how we are suffering, we are displaced, where should we go?," she added.
Meanwhile, UN Secretary-General Spokesperson Stéphane Dujarric, said that as many as 17,000 people have been affected by the earthquakes
Addressing a press conference on Wednesday, Dujarric said that more than 110 new villages were affected by Wednesday's earthquake across five districts, with houses reported to be severely damaged in Gulran and Injil districts.
"Our international UN colleagues, along with our local partners, are on the ground assessing the impact and the needs following these earthquakes and will continue to provide assistance," Dujarric said.