Afghanistan's A team, known as AfghanAbdalyan, secured a spot in the semifinals of the Asian Games Men's Cricket Competitions following a hard-fought victory over Sri Lanka on Wednesday.
Under the leadership of captain Gulbadin Naib (3/28) and leg-spinner Qais Ahmad (3/16), AfghanAbdalyan successfully defended their modest total, clinching an 8-run win against Sri Lanka.
In the morning clash, AfghanAbdalyan found themselves batting first, a decision that bore immediate fruit for Sri Lanka as they claimed their first wicket in the 2nd over, dismissing Sediqullah Atal with a beautifully executed Yorker.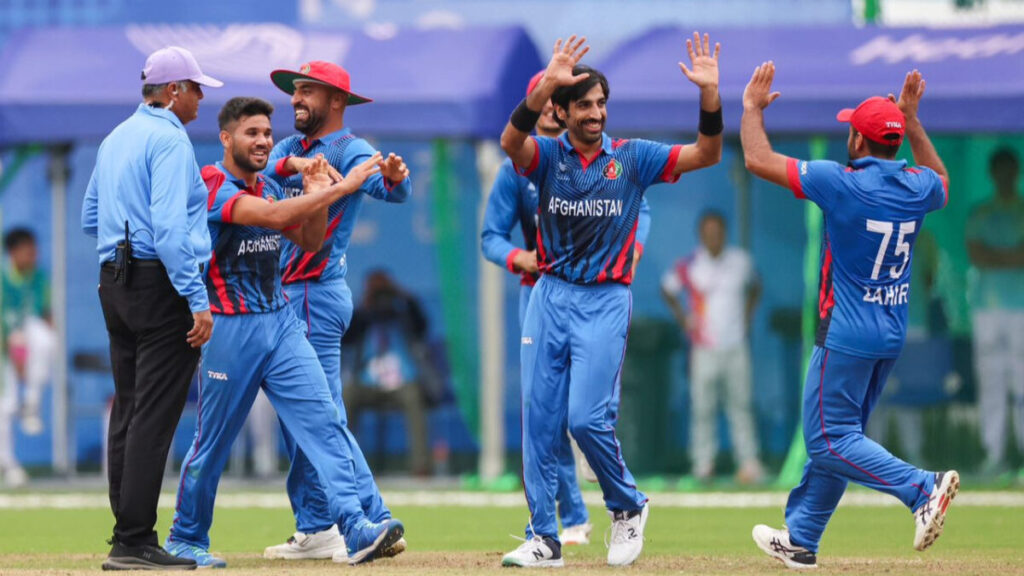 Mohammad Shahzad (20) and Noor Ali Zadran (51) forged a 54-run partnership before Shahdidullah Kamal's quickfire 23 off 14 balls injected momentum into Afghanistan's innings.
Despite reaching 92/3 in the 15th over, AfghanistanAbdalyan suffered a sudden collapse, ultimately being bowled out for 116 runs in their first inning. Noor Ali Zadran led the scoring with 51 runs, marking his 4th T20I half-century.
AfghanAbdalyan's disciplined bowling, characterized by tight lines and regular breakthroughs, kept Sri Lanka in check throughout the match.
While Sri Lanka made occasional strides, AfghanAbdalyan, driven by the exceptional bowling performances of Qais Ahmad (3/16) and Gulbadin Naib (3/28), consistently took wickets, ultimately bundling out Sri Lanka for 108 runs.
With their victory over Sri Lanka, AfghanistanAbdalyan has secured a spot in the semifinals and is set to face Pakistan in the 2nd semifinal matchup on Friday at the same venue.