At least 10,000 people were feared missing in Libya on Tuesday in floods caused by a huge storm that burst dams, swept away buildings and wiped out as much as a quarter of the eastern city of Derna.
More than 1,000 bodies have already been recovered in Derna alone and officials expected the death toll would be much higher after Storm Daniel barreled across the Mediterranean into a country divided and crumbling after over a decade of conflict.
"The initial numbers we are getting from the Libyan Red Crescent about missing people, all over the five cities, it reaches up to, or very close to 10,000 persons, reported missing. So, it's very likely that the number declared by Derna authorities could be close to the correct number. This is to be confirmed as I mentioned earlier upon the finalization of the assessment courses. However, the number would, I would expect the number would be very close to the correct one," said Tamer Ramadan, the head of the International Federation of the Red Cross and Red Crescent Societies (FIRC) in Libya.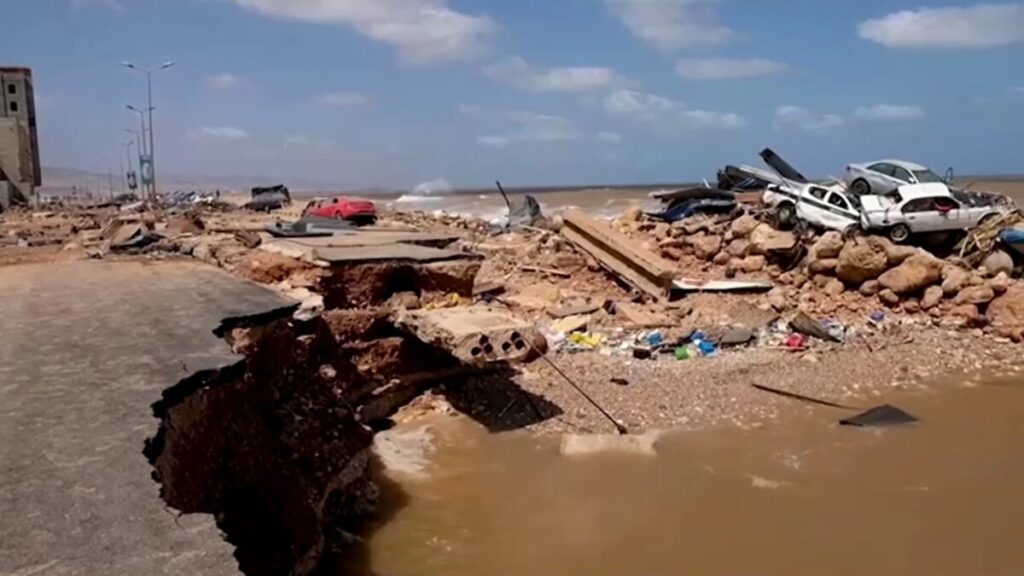 Turkey and other countries have rushed aid to Libya, including search and rescue vehicles, rescue boats, generators, and food.
The UN says emergency teams were being mobilized on the ground.
The World Food Programme (WFP) is also preparing to send food to Libya's northeast once the need has been fully assessed, said the Deputy Director of Emergencies Brian Lander, in Rome.
"We have food in the warehouse in Benghazi. We're ready to deploy that, quickly and rapidly, as soon as we understand where the most needs are, who are the communities that are most impacted and in the most desperate need, and move that out as quickly as possible," Lander said.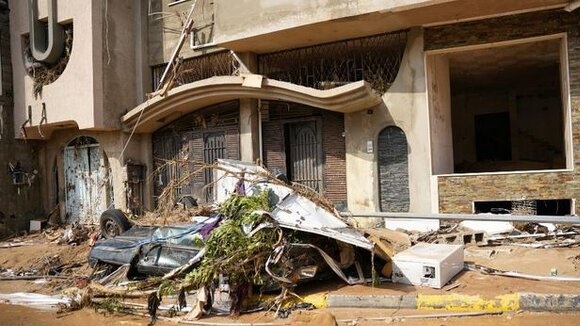 He said the World Food Programme was ready to provide food to 5,000 families.
Libya is politically split between east and west and public services have fallen apart since a 2011 NATO-backed popular uprising that prompted years of factional conflict.
The internationally recognized government in Tripoli does not control eastern areas but has dispatched aid to Derna, with at least one relief flight leaving from the western city of Misrata on Tuesday, a Reuters journalist on the plane said.