Death toll caused by the earthquake that hit Morocco on Saturday, increased to reach 1,037 dead and 1,200 injuries and the number is expected to rise as the rescue operations continue all over the country.
The earthquake struck Moroccan High Atlas mountains, killing hundreds, destroying buildings and sending residents of major cities rushing from their homes.
Moroccans in Casablanca were too afraid to go back indoors and opted instead to remain on the streets after a 7.2 magnitude earthquake hit the North African country.
"I was on the roof of my house to get some fresh air when suddenly I felt vibrations, they felt close to me. In the beginning, I heard a piece of metal making a noise, I thought it was a cat but it wasn't, then I heard people screaming and I realized that it was an earthquake and I told my family to leave the house. As you can see, everyone, old and young, and my brothers as well over there. Some people didn't leave their homes, but what can we do? That's life," said Moroccan citizen Hamid Karaouane.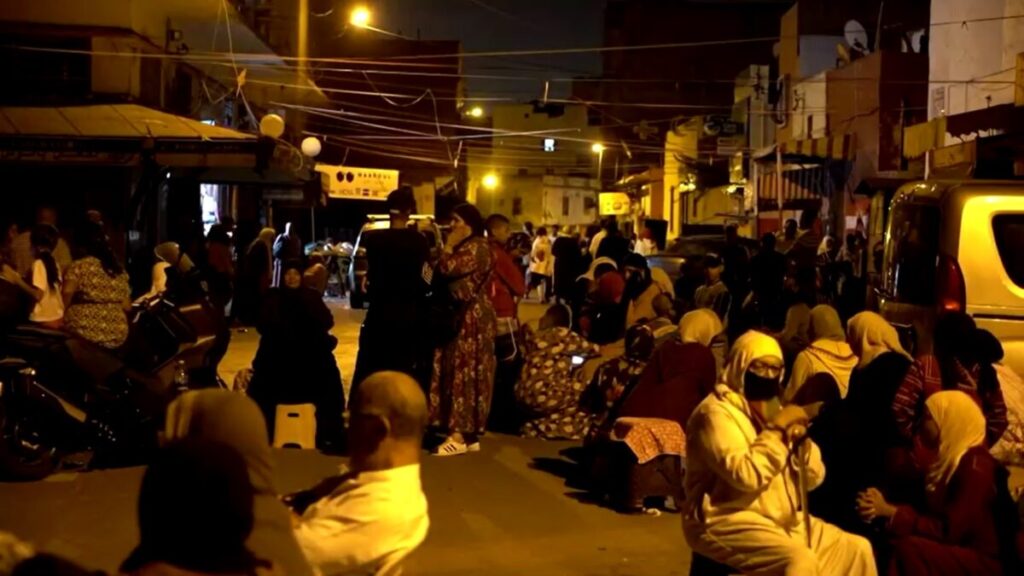 "The house rocked aggressively, everyone was scared, and I was shocked and I didn't understand what was happening. I thought it was only my house that was moving because it's fragile and old, I heard people screaming everyone went out of their houses, the street was full of people and women screaming that's what's happened, even now people can't go back home because they're still afraid because of the last hit, the first hit we didn't feel it. People can't go back to their houses because they're still afraid, Because of the second hit I think it's a 7 magnitude, it's not easy," said Mohamed Taqafi, another citizen of Morocco.