The Organization of Islamic Cooperation (OIC) in a statement on Sunday said that a delegation of Muslim scholars representing the organization has held various meetings with Taliban officials in Kabul, discussing girls' education among other topics.
OIC said that the delegation met with Taliban deputy chief minister Abdul Kabir, Taliban's acting minister of justice Abdul Hakim Shari'I, and Taliban's vice and virtue minister Mohammad Khaled Hanafi.
"During these meetings, the delegation discussed priority issues for the Organization of Islamic Cooperation, including girls' education and women's employment, within the framework of following up on the implementation of the resolutions of the Council of Foreign Ministers regarding the situation in Afghanistan," OIC said in its statement.
Taliban has banned education for girls from secondary schools for the past two years. Taliban also closed universities for female students last December. In a new move on Saturday, Taliban did not allow female graduates to attend an exit exam for medical students in Kabul.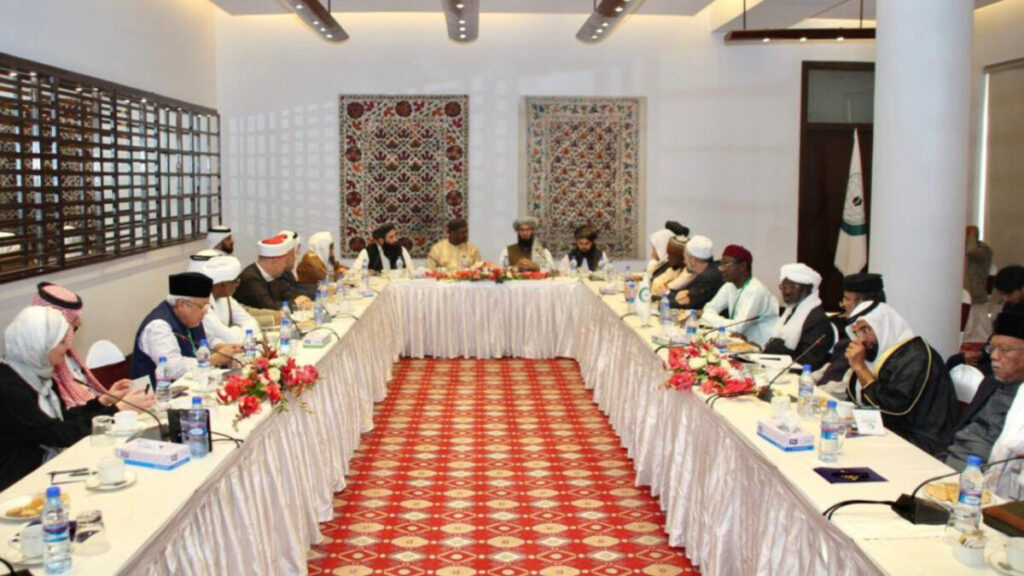 The delegation listened to a detailed explanation of the efforts made by the Taliban de facto authorities in Afghanistan towards these issues, as well as other relentless efforts to achieve security, stability, and development throughout the country, the statement added.
Taliban also confirmed in different statements their meetings with the OIC delegation in Kabul but did not provide details about the agenda of the discussions.