In a scenario mirrored across various provinces, a collective of former university students has embarked on a collaborative venture, inaugurating a center specializing in the design and creation of traditional attire.
Members of the center underscored the necessity of this endeavor as a means of economic support for both themselves and their families, positioning it as a last resort amid their academic hiatus.
Zohra Saba, a former third-year student at Kabul Polytechnic University, found herself barred from pursuing higher education alongside her female peers last December. Swift to adapt, she enrolled in a dress design center mere weeks after the Taliban's edict, offering a glimpse into her journey and conveying a steadfast message to others in a similar predicament.
"My message to women and girls who are at home is that they should never lose their hope," she said.
Within this center, a holistic approach to education is evident, as women and girls expand their skill set beyond tailoring to encompass calligraphy and painting.
The architects behind this initiative emphasize empowerment as its cornerstone, fostering an environment where women's talents are nurtured and developed.
Zahra Ahmadi, an alumna turned trainer, affirms this philosophy through her voluntary contributions: "I studied here for five months. And now I am providing training voluntarily."
The center houses a team of a dozen women designers who channel their creativity into producing Afghan-made garments, captivating patrons and customers alike.
For Prima Azimi, a center member and former psychology student at Kabul University, this venture represents an avenue to pursue professional design expertise that academic pursuits previously left unfulfilled.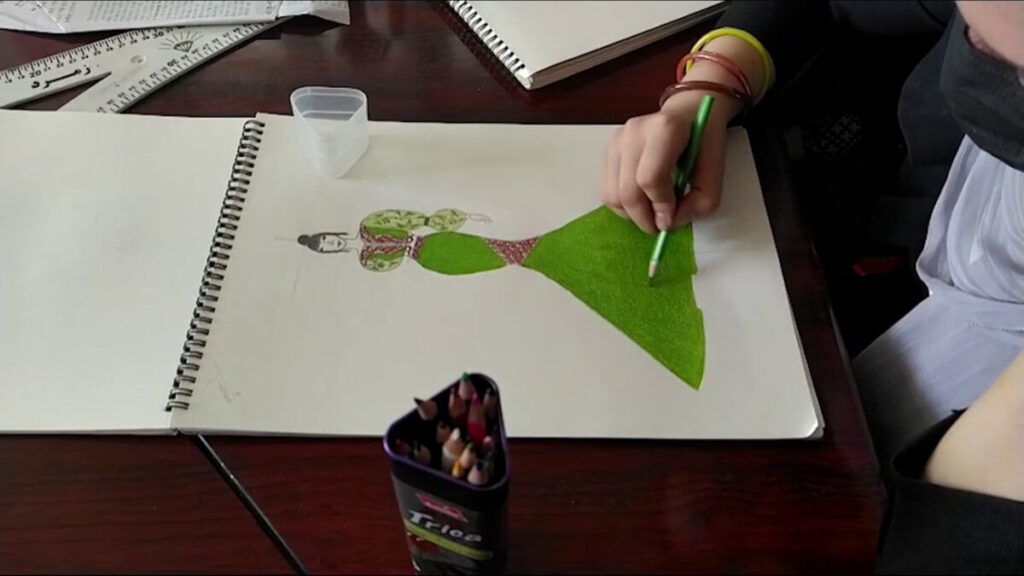 This development coincides with a disquieting revelation by Human Rights Watch, as a recent report highlighted the deteriorating human rights landscape in Afghanistan over the past two years under Taliban rule. Furthermore, this period has seen schools closed for female students beyond the sixth grade for more than 689 days.
As a consequence of these restrictive circumstances, a growing number of women and girls in various provinces are turning to small enterprises and tailoring classes, resiliently embracing alternative avenues to achieve personal growth and self-sufficiency.