Lahaina fire in Hawaii has claimed the lives of at least 36 individuals as stated by Maui County in a statement published on the county website on Wednesday evening.
Fueled by robust winds from Hurricane Dora, which passed well to the south, the wildfires caught the island of Maui off-guard.
This unforeseen event resulted in charred vehicles strewn across previously bustling streets and remnants of historical structures reduced to smoldering heaps of debris.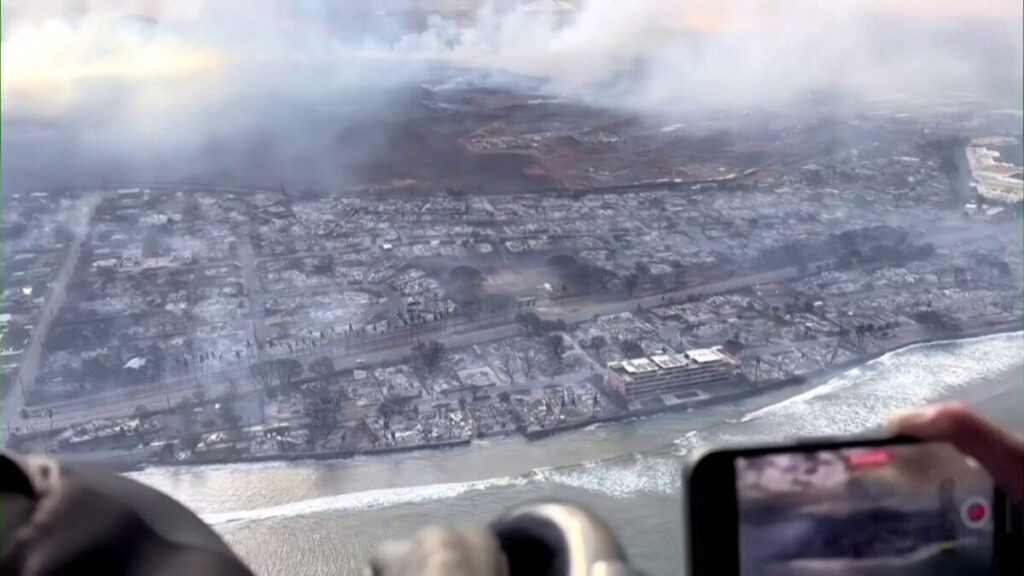 Throughout the night, ferocious flames forced both adults and children to take refuge in the ocean for safety. Earlier reports indicated that 271 structures had suffered damage or complete destruction, while numerous individuals sustained injuries.
As of Wednesday, firefighting crews persisted in their efforts to combat blazes raging across several locations on the island.