Niger President Mohamed Bazoum has been removed from power, according to a group of soldiers who appeared on the West African nation's national television late on Wednesday, hours after the president was held in the presidential palace.
Reading from a statement, Colonel Amadou Abdramane, seated and flanked by nine other officers, said defense and security forces had decided: "Put an end to the regime that you know due to the deteriorating security situation and bad governance."
"All the institutions of the 7th Republic are suspended. The secretary-general of the ministries will take care of day-to-day business. The defense and security forces are managing the situation," he added.
"All external partners are asked not to interfere," Abdramane said.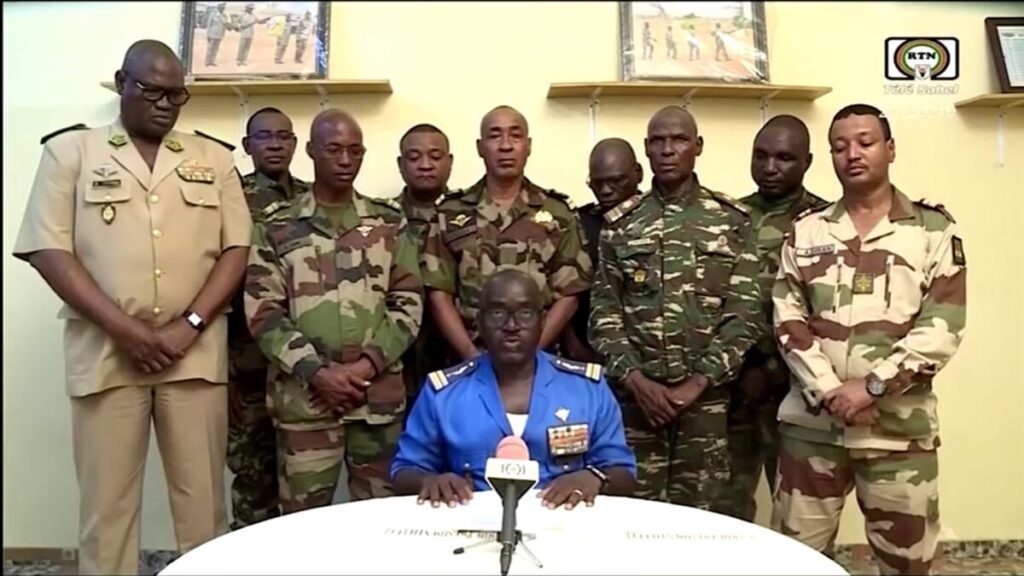 "Land and air borders are closed until the situation has stabilized. As of today, from 10 p.m. to 5 a.m., there will be a nationwide blackout until further notice," Abdramane noted.
Meanwhile, United States Secretary of State Antony Blinken has called for the immediate release of Niger President Mohamed Bazoum, who has been held by presidential guards inside his palace since Wednesday morning.
"Whether this constitutes a coup technically or not, I can't say, that's for the lawyers to say, but what it clearly constitutes is an effort to seize power by force and to disrupt the constitution. So we are calling for the immediate release of President Bazoum, we are calling for the immediate respect for the rule of law and for public safety," Blinken said.
The United Nations also condemned "any effort to seize power by force and to undermine democratic governance" in Niger, secretary general spokesman Stephane Dujarric said on Wednesday.
"The Secretary-General is following closely the situation in Niger. He condemns in the strongest terms any effort to seize power by force and to undermine democratic governance, peace, and stability in Niger," Dujarric said.
The U.S. and the EU denounced any attempt to seize power in the landlocked West African nation, which has a population of about 25 million.