Palestinian residents of the Jenin refugee camp in the occupied West Bank on Tuesday walked through the devastated streets, surveying the extensive damage caused by an Israeli raid. Despite the destruction, the residents remained resolute and defiant.
The Israeli forces had surrounded the camp and launched a bulldozer-led operation that drastically altered the camp's appearance. Ahmad Jarar, one of the residents, commented on the situation, saying, "As you can see, they changed the whole look of the camp. But this will not intimidate us, and we do not fear them. We will rebuild this road and make it even better. In a way, they did us a favor by providing an opportunity for renewal."
A senior aide to Prime Minister Benjamin Netanyahu stated that Israel is nearing the completion of its operation in Jenin. The recent violence in the flashpoint West Bank town resulted in the deaths of 10 Palestinians and forced thousands to flee their homes.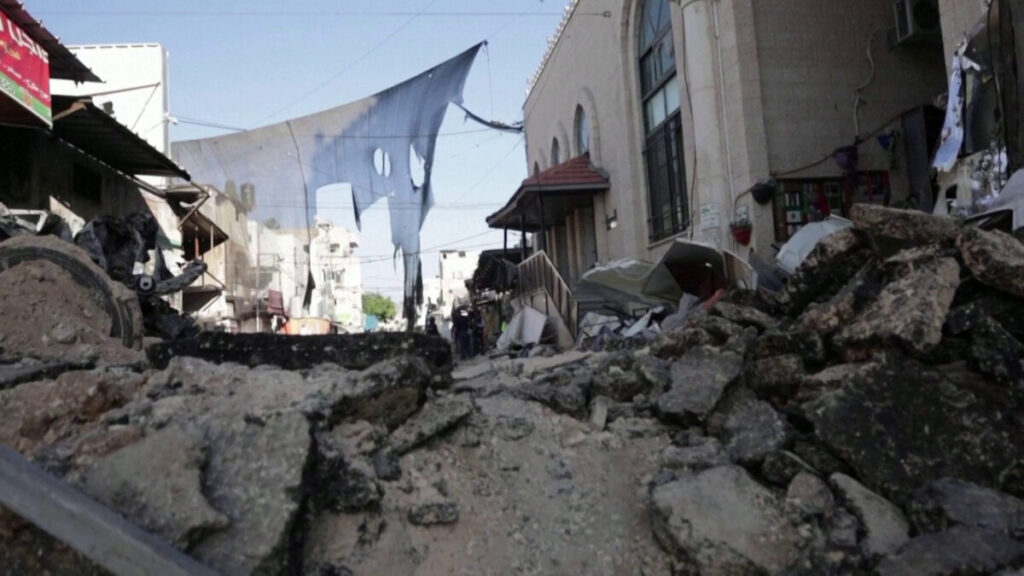 The raid, launched early on Monday (July 3), involved hundreds of commandos supported by drones. This prompted the internationally backed Palestinian administration to suspend contacts with Israel and raised concerns from the United States and the United Nations about the humanitarian situation.
Israel claims that the operation, codenamed "Home and Garden," is aimed at dismantling Iranian-backed Palestinian armed factions responsible for a recent surge in gun and bomb attacks, as well as preliminary efforts to manufacture rockets.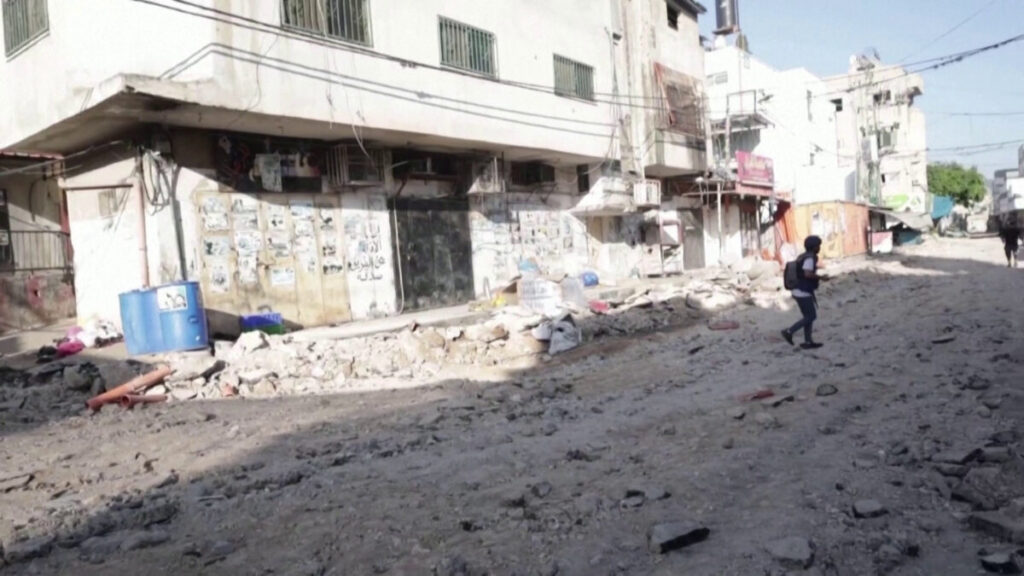 Throughout the clashes, one Palestinian injured during the confrontations succumbed to their injuries overnight. Additionally, another body was discovered in the morning, bringing the death toll to 10. The Palestinian health ministry reported that around 100 individuals were wounded, with 20 of them in critical condition.