At least 13 people have been killed and 17 others injured in rain-related accidents in parts of Pakistan's central Punjab province over the past 24 hours, the Provincial Disaster Management Authority (PDMA) said in a statement on Monday.
In Lahore, the capital of Punjab, traffic and pedestrians were seen navigating flooded streets on Monday after heavy rain overnight.
The deaths so far were due to lightning strikes and collapsed roofs mainly in the towns of Narowal and Sheikhupura, PDMA said.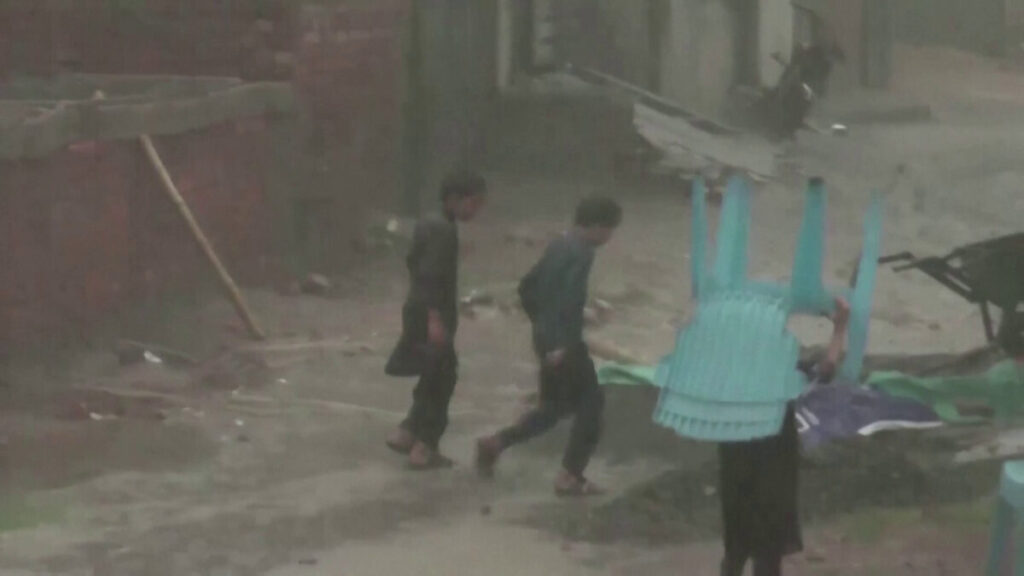 On Monday morning, local media reported, pre-monsoon rain also lashed the country's northwestern Khyber Pakhtunkhwa and southwestern Balochistan provinces.
Pakistan's Meteorological Department said that heavy rain and dust thunderstorms are predicted in upper and central parts of the country from June 25 to 30 with occasional gaps.
The country's monsoon season usually begins in the first week of July, lasting until mid-September.